This collection of easy appetizer recipes will help to make that daunting decision of what to serve as an appetizer for guests, so much more straightforward.
So, if Christmas, Thanksgiving or the holiday party is at your house, use these tips to create visually appealing, well-rounded complimentary appetizers that everyone will rave about!
Most of these recipes can be made ahead and plated right before guests arrive!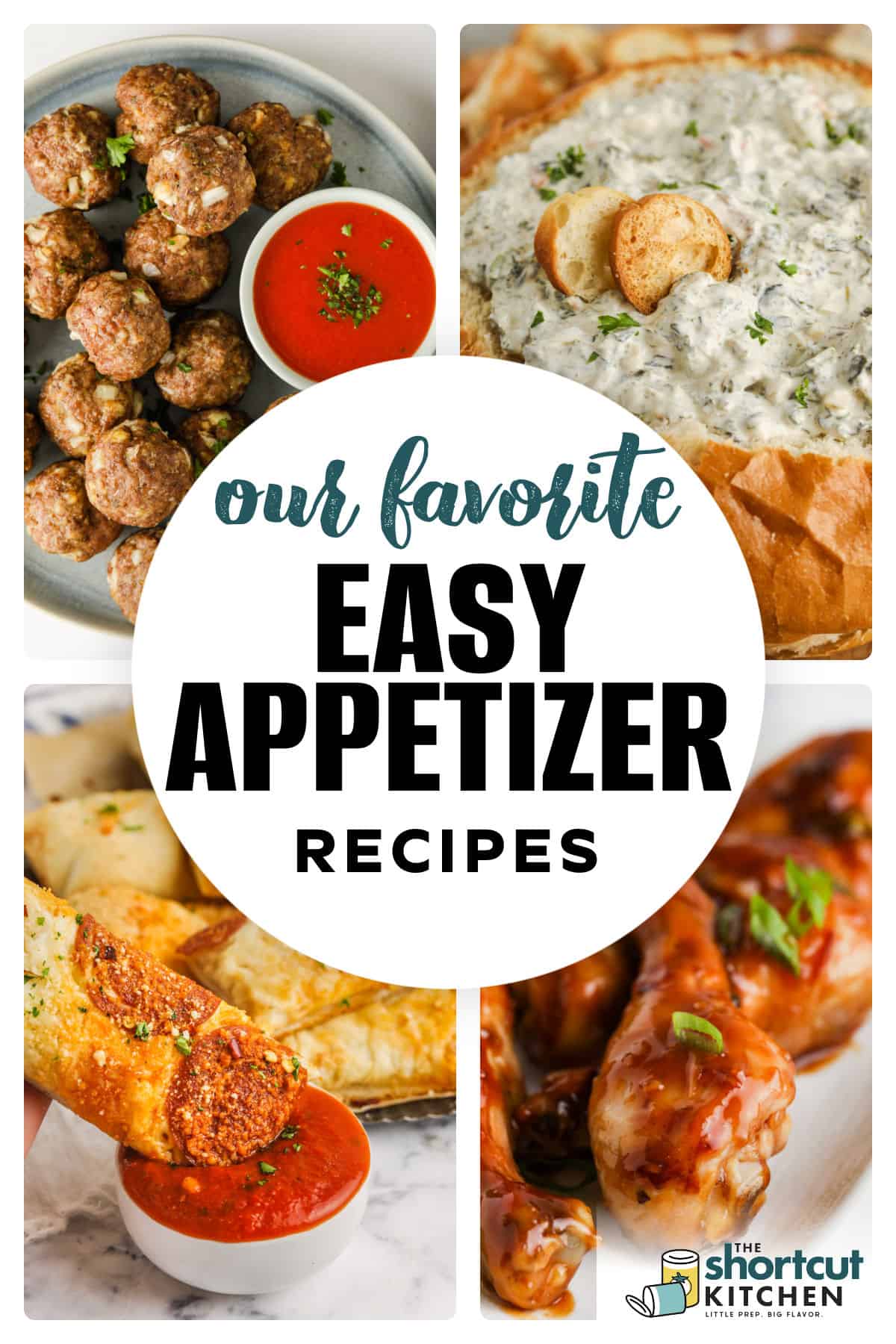 Easy Appetizer Basics
Simple and quick appetizers are the best for when guests arrive unannounced or with little notice.
Whatever the choice, finger foods like appetizers are always a welcome addition before the main meal or for a party.
Table of Contents
Vegetable Appetizers
Vegetarian and low-carb lovers will appreciate these tasty appetizers!
Hand-Held Appetizers
Whip up these easy but heartier appetizers for when the gang's over for the big game or it's family game night and it's easier to trade dinner for apps!
Dips and Spreads
Offer hot and cold dips surrounded by a variety of small plates and bowls filled with crackers, tortilla chips, pretzel rods, chunks of bread, and of course, tons of raw veggies for guests to pick and choose from like celery, carrots, cucumbers, daikon radish slices, and cherry tomatoes.
Leave a comment below and let us know what your favorite appetizer recipe is!
REPIN these Easy Appetizer Recipes!