This roundup of pasta dinner recipes will help get the ball rolling on dinner prep tonight.
Pasta is one of the ultimate comfort foods! Who doesn't love long strands of spaghetti smothered in tomato sauce or thick pieces of lasagna layered with meat and cheese? Pasta is an instant family favorite that is as much fun to make as it is to eat!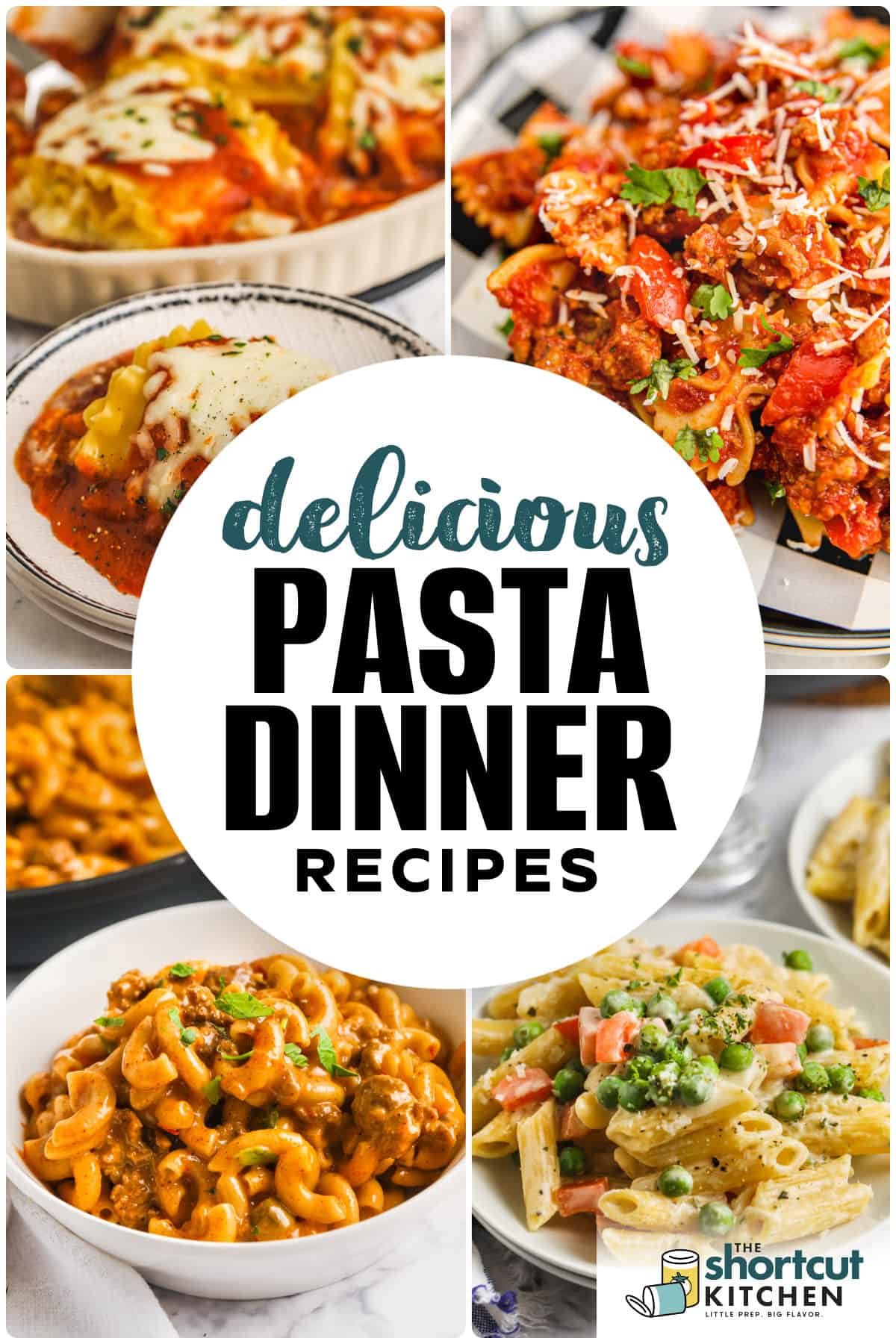 Pasta for the Win!
Budget-friendly and versatile, pasta dinners are winning dinners! Not only for busy weeknights, but also when weekends call for casual get-togethers and formal-ish dinner parties.
Get creative with a pasta shape that's already in the pantry or explore something new. And don't forget – the same recipe can be made with a different pasta shape every time, making it original all over again!
Table of Contents
Meat and Pasta
Big appetites with love these hearty, and easy to make pasta dishes.
Seafood-Based Pasta Dishes
Shrimp and pasta go hand in hand like old friends!
Meat-Free Pasta Dishes
Folks who enjoy a meat-free day of the week, and vegetarians alike, keep pasta on regular rotation. These dishes don't miss the meat and will be easy family favorites in no time!
Leave a comment below and let us know what your favorite pasta dinner recipe is!
REPIN this Collection of Pasta Dinner Recipes!