A great collection of leftover mashed potato recipes at your fingertips is the best way to turn those irresistible fluffy spuds into incredible dishes.
There's nothing better than a big, fluffy mound of mashed potatoes, served simply with butter and salt and pepper or drenched in a savory gravy, alongside a holiday ham or turkey. Except maybe leftover mashed potatoes, reheated as a side or turned into something completely different!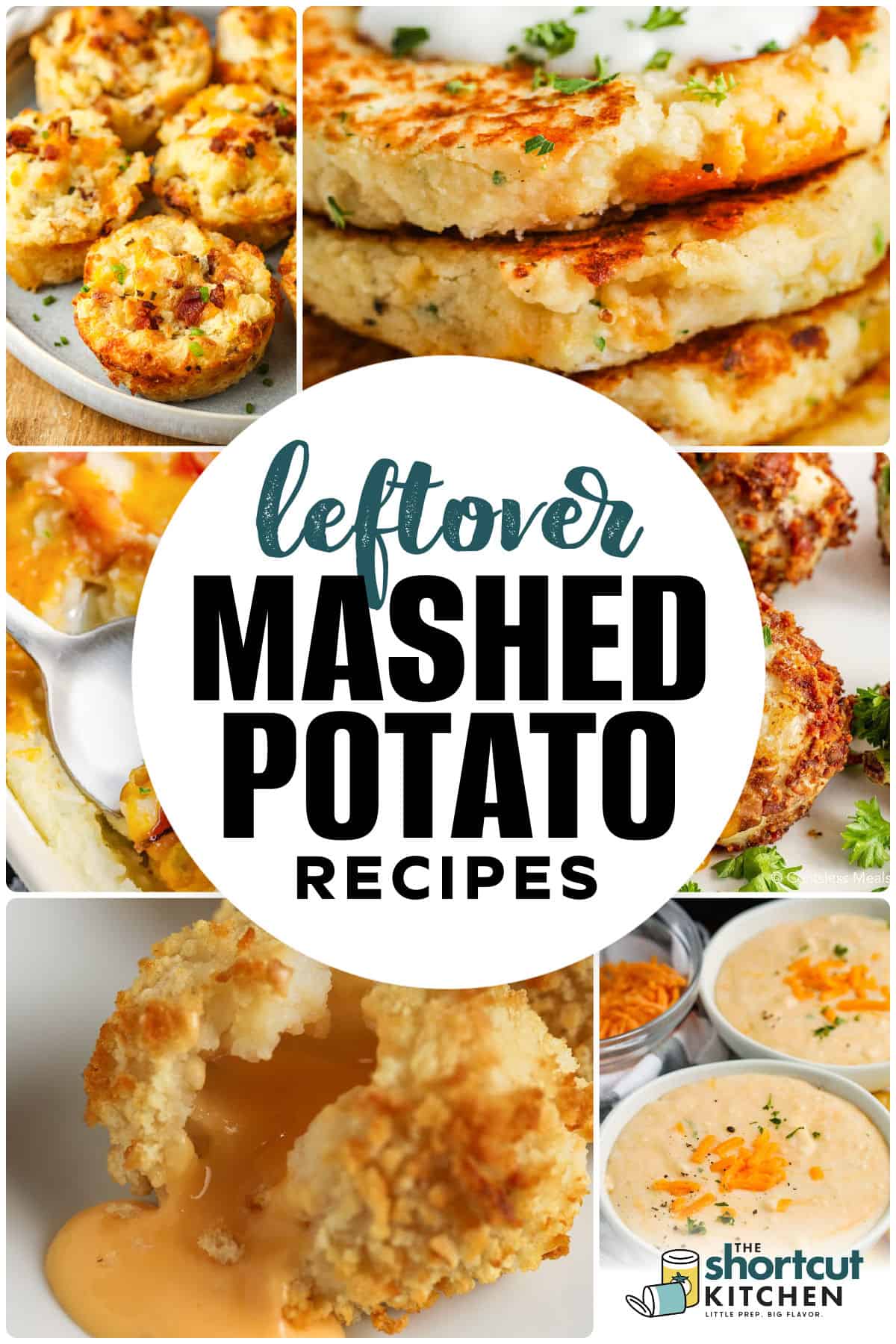 So Much To Love About Mashed Potatoes!
Mashed potatoes are budget-friendly, healthy, filling, and so creamy and delicious.
Leftover mashed potatoes are even better! They are probably one of the most versatile veggies around. They can be used in so many different recipes and in so many ways!
Use them as a binding ingredient in a recipe, to cover a delicious filling, or to top a casserole. There are endless options for mashed potato recipes!
Table of Contents
Appetizers
More like 'appe-teasers', make these fun and easy snacks that are perfect for game day, movie night, or single portion snacking!
Breakfast
Start the morning with heart warming and filling dishes made with potatoes!
Savory Sides
Transform leftover mashed potatoes into hearty and savory side dishes that will pair with just about any main dish.
Mashed Main Dishes
Using up what's in the pantry and the fridge makes sense for the budget and the planet. Got a party to plan? Game night or casual get-together guests will love mashed main dishes.
Leave a comment below and let us know what your favorite leftover mashed potato recipe recipe is!
REPIN this Collection of Leftover Mashed Potatoes Recipes!