Making a big holiday dinner takes a lot of time and a ton of planning! Between the turkey, gravy and all of the sides plus decor and dessert there is so much to think about!
I've partnered with Bob Evans Grocery to share some my all time favorite tips to make holiday meal planning a breeze, save you tons of time and I've even created a free printable servings planner to help make sure you have just the right amount of food!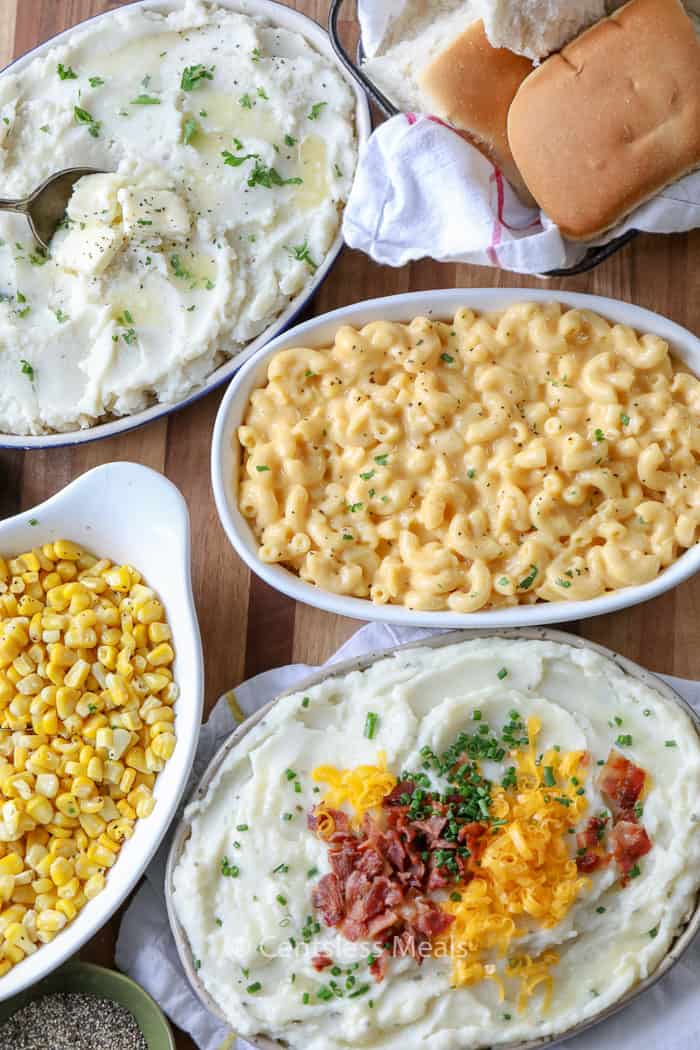 One of my favorite things to do is to entertain and call me crazy, but that includes preparing a big turkey dinner for a crowd.
To me this meal is a labor of love and a time for everyone to connect and get together.  Whether your crowd is two people or 32 people, it's a time to remember what exactly it is we have to be thankful for.
Over the years, I have hosted the big turkey dinner countless times.  Years ago, I used to prepare everything from scratch.  Every side, every dessert, rolls… all of it. I later realized that I really didn't have to spend 6 days preparing a meal.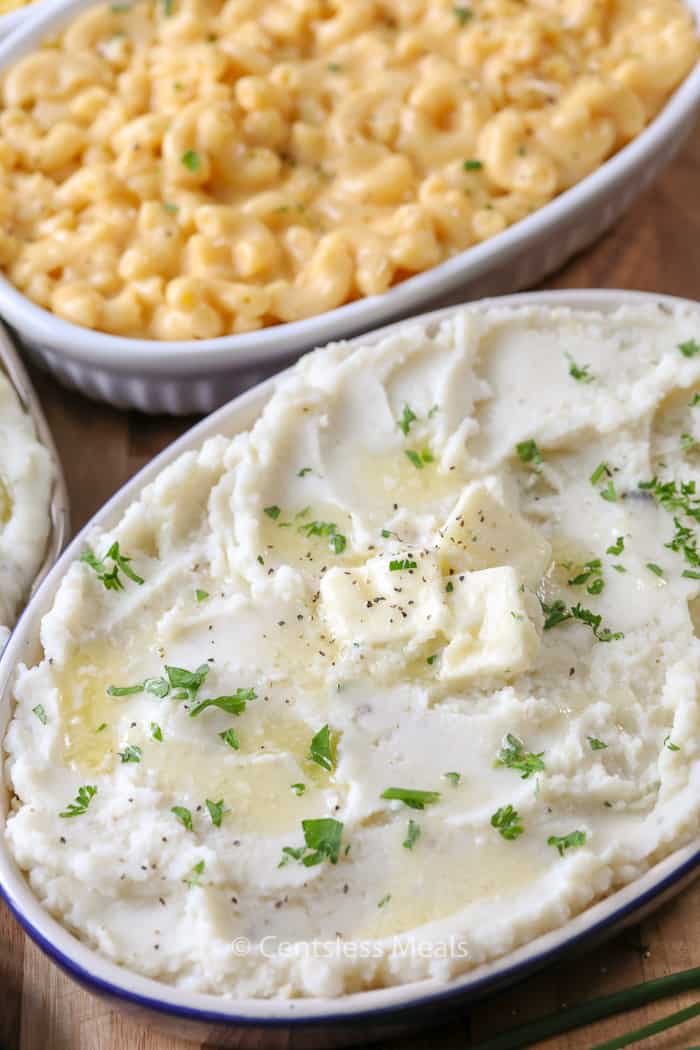 Cooking a turkey (or even just a turkey breast) is enough work on it's own.  Adding in prepared sides will make your meal a total breeze and save you DAYS in the kitchen leading up to the big day!
Bob Evans creates side dishes perfect for every meal! From Mac & Cheese to Mashed Potatoes, there is a side to complete each and every meal! They're delicious and taste just like homemade, nobody will even know the difference!!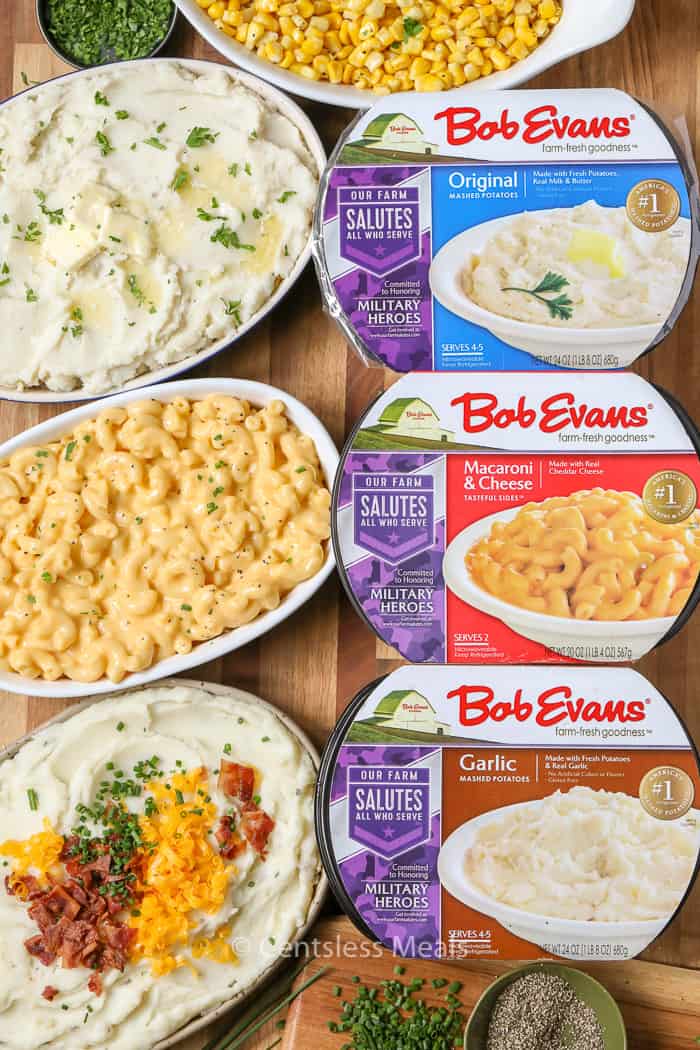 How Much Food Do I Need?
I've created an easy printable turkey dinner planner to help with the planning of your holiday meal!  This planner is designed to help you make sure you've got just the right amount of food for your dinner!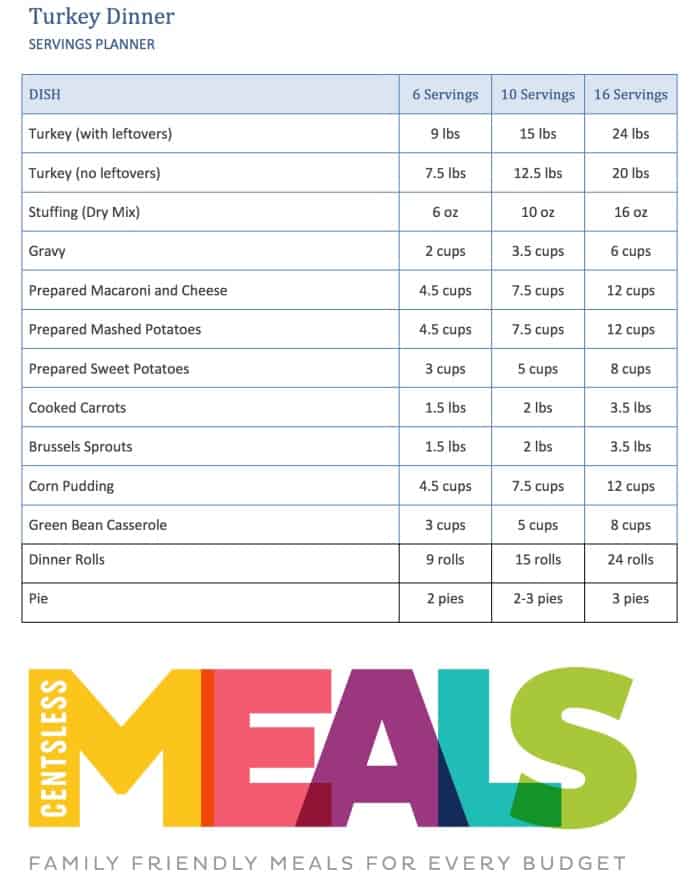 Choose:
Turkey (with or without leftovers
Stuffing
Gravy
Cranberry Sauce
Rolls
Choose 1 vegetable
Choose 1 side casserole (green bean casserole or corn casserole)
Choose secondary side (macaroni and cheese or sweet potatoes)
Pie
Whether it's holiday dinner or a thursday night Honey Garlic Roasted Pork Tenderloin, picking up a premade side is the perfect way to save time allowing you to focus on what really matters. Friends and family!
Serve the sides as is or use them to create new favorites to compliment your dish! Simply start with your favorite Bob Evans side dish and add in your favorites, heat and serve!!
Side Dish Add-In Ideas
Cheddar, bacon and chives
Roasted Garlic
Caramelized onions
Ranch dressing mix
Parmesan cheese
Mild green chilis
Bread Crumb Topping
Bacon & Pickled Jalapeños
Salsa & cilantro
Parmesan and fresh spinach
Canned diced tomatoes