If you're looking for a delicious way to spice up your snacks or meals, you can't go wrong with one of these easy dip recipes!
Dips are a fun way to serve different flavors and textures, and there are so many different kinds to choose from.
These creamy dips can be enjoyed hot or cold and are perfect for any occasion.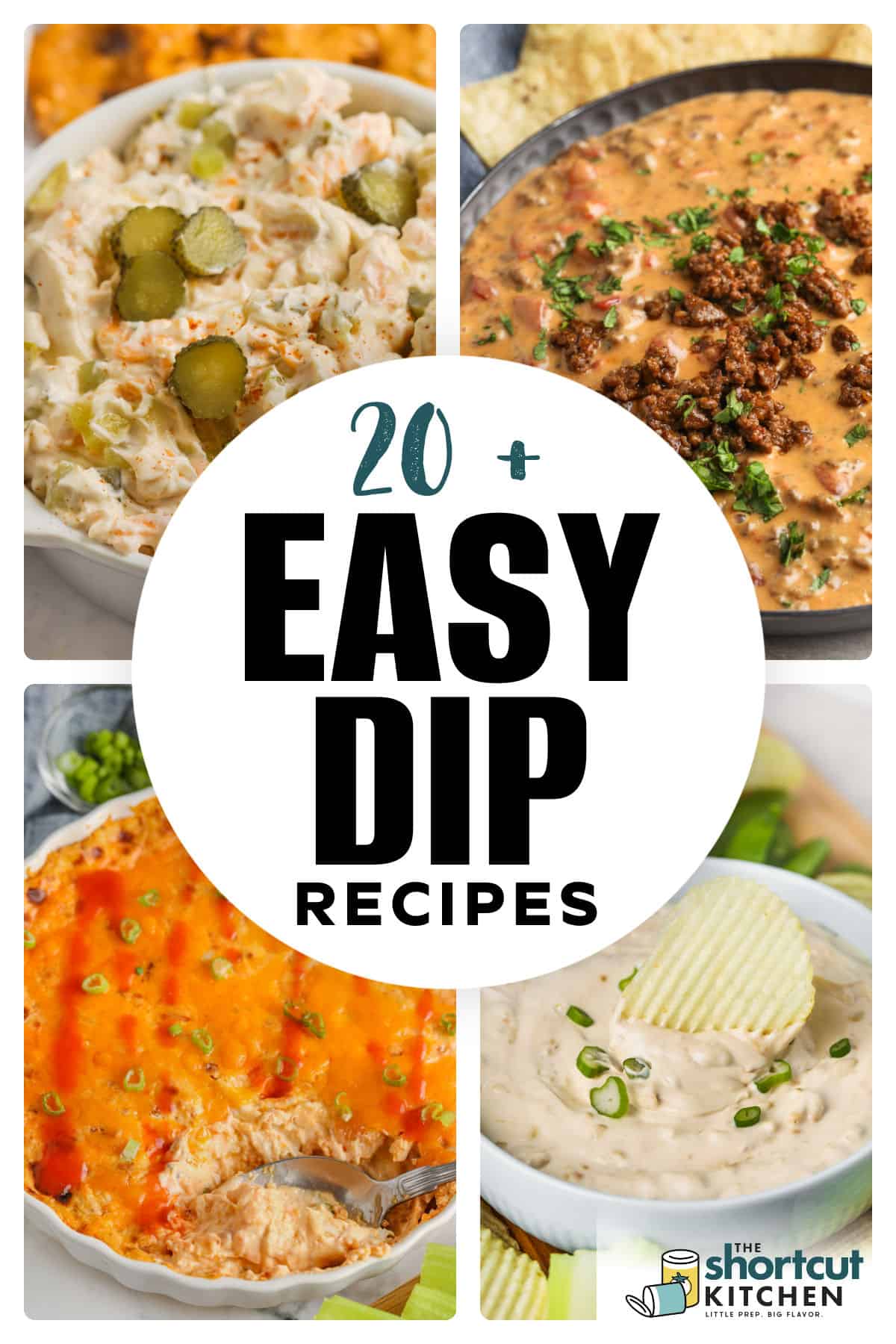 Dip Your Way to Party Perfection!
When it comes to entertaining, dips are an essential part of the party. If you're hosting a game night, movie night, or just a casual get-together, having a variety of delicious dips on hand is a great way to keep your guests happy and satisfied.
Table of Contents
Dipping and Dunking
From creamy to chunky, sweet to savory, there's a dip for nearly any dish! Looking for that magical spread for burgers, dogs, and tacos?
Hot and Hearty
Chilly Fall and Winter holidays and get-togethers call for thick dips with bold and sometimes spicy flavors! Assemble the day before and bake or bake and take and watch them disappear!
Cold and Creamy
Lighter dips are perfect for midday snacking, happy hours, barbecues, and road trips! Dress up a platter with colorful carrots, celery, zucchini, mushrooms, green onions, daikon and red radishes, and cherry tomatoes.
Kid-Friendly Dips
Birthday parties, sleepovers, and movie nights call for dips that are sweet and fun!
Leave a comment below and let us know what your favorite dip recipe is!
REPIN this Collection of Easy Dip Recipes