Copycat McDonalds Apple Pie
This post may contain affiliate links. Please read my disclosure policy.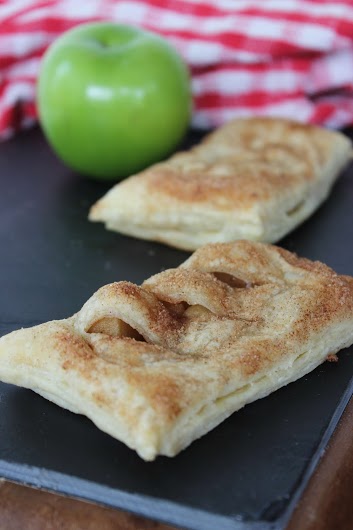 Like this recipe? "Pin it" to save it by clicking the photo above!! 
Be sure to follow CentsLessDeals on Pinterest and check out our other great recipes while you're here! 
Copycat McDonalds Apple Pie

INGREDIENTS
DOUGH:
1 package thawed Pepperidge Farm Pastry Dough
1 Egg White
1/2 tsp Cinnamon
1/4 tsp Sugar
FILLING:
3 Granny Smith Apples
2 tbsp Sugar
1/4 tsp Nutmeg
1 tsp Cinnamon
2 tbsp Butter
2 tbsp Water
1 tbsp Flour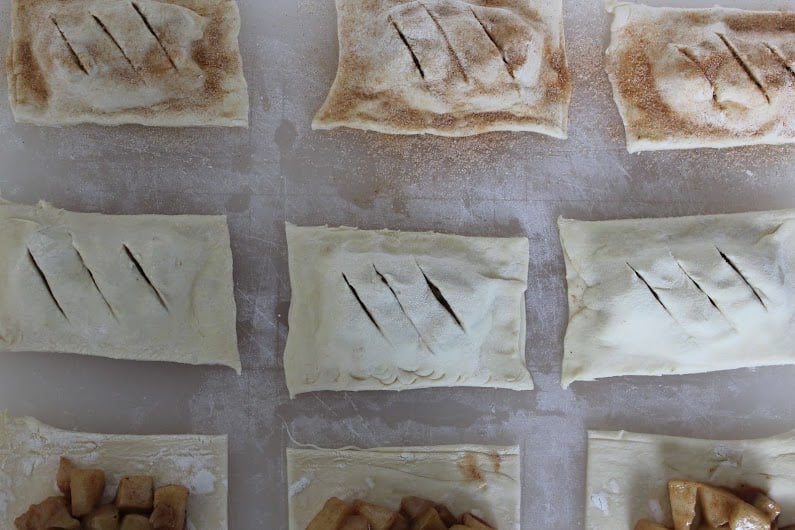 DIRECTIONS
Separate the 2 sheets of pastry dough.
Roll one sheet to 1/4″ thickness and roll the other to 1/8″.
Cut each sheet into 9 pieces.
Peel and core apples and dice into small pieces.
Heat butter, sugar, cinnamon and nutmeg over medium heat.
Stir until dissolved and add the apples.
Sprinkle with flour.
Cook until the apples are soft (8-10 minutes).
Remove from heat and allow to cool.
Preheat oven to 375.
After apples have cooled, add the mixture to the 1/4″ pieces of pastry.
Brush around edges of each pie with egg whites
Top with the 1/8″ pieces and crimp the edges using your fingers.
Make 3 slits across the tops of the pies.
Sprinkle the pies with water to moisten the dough.
Sprinkle tops with cinnamon sugar mixture.
Bake for 20-30 minutes until they are golden brown.
enjoy!