I have a super fun holiday idea for you that is fun for the whole family!! They're easy to make and they're made with everyone's favorite cookie: OREO!
I have a confession to make. My favorite part of the holidays has nothing to do with the food. It is the time I get to spend with family the night before or the night after a holiday. The adults grab a delicious beverage, the kids find some kind of activity, and we all just hang out and enjoy each others' company. While I always enjoy just relaxing with everyone, I'm always looking for a fun activity to keep the kids busy and happy and I think I came up with the perfect activity for kids of all ages this Thanksgiving!
The fun of this is that everyone can make their own and create them to be as pretty or crazy as they like! Then when all that fun is done, they can eat them too!! Here's the cast of characters for this activity: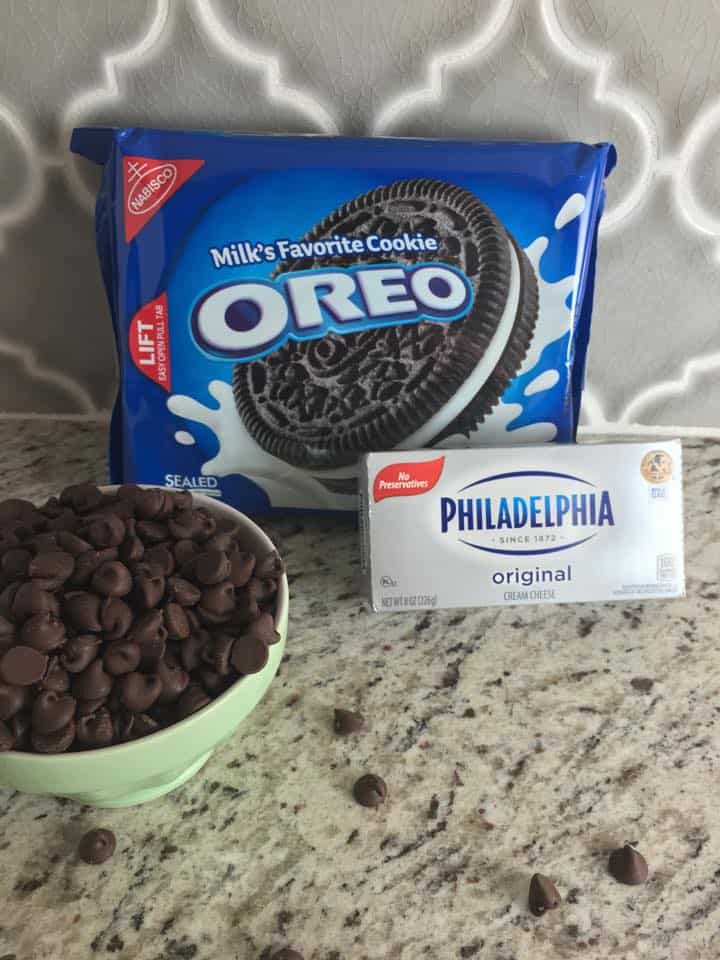 Now in case you don't know where to get any of these wonderful things, Walmart of course! You'll find everything you need but start in the cookie aisle and grab yourself some OREO® cookies! They are the main ingredient in this fun, and be sure to get some extra because let's be honest, you're going to need some to snack on to keep up your strength for the activity right?
Did you see that?! Brownie Batter OREO® cookies! Be still my heart!! Now, back to the task at hand! It's time to get started!
The first thing you'll need to do is make some OREO Cookie Balls then we'll get into how to make yourself some turkeys for your turkeys! Get it? Ok, sorry, back to the instructions…here we go!!
OREO® Cookie Balls
Ingredients:

1 pkg (8 oz.) brick cream cheese, softened
36 OREO Cookies, finely crushed (about 3 cups)
4 pkg. (4 oz. each) semi-sweet baking chocolate, melted

Make it!

MIX cream cheese and cookie crumbs until blended.
SHAPE into 48 (1-inch) balls. Freeze 10 min. Dip balls in melted chocolate; place in single layer in shallow waxed paper-lined pan.
CUSTOMIZE it with your own ingredient additions or decorative skills.
REFRIGERATE 1 hour or until firm.

Share and enjoy!
Now comes some family fun for everyone! Time to decorate up your turkeys! Grab yourself some cake pop sticks, candy corn, and candy eyeballs!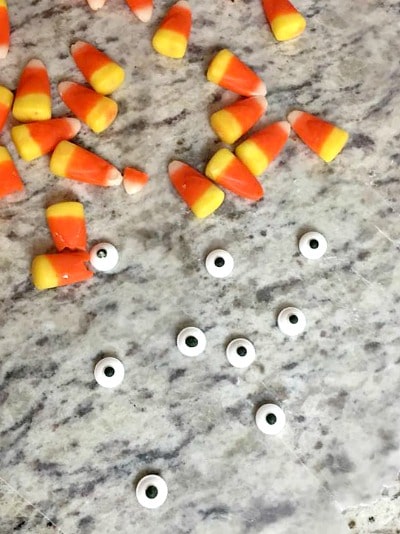 This is where you can be as creative as you like! Don't limit yourself to just candy corn and candy eyeballs if you don't want! Add in anything you want to make it fun and creative! We had a turkey making contest!! Can you guess which one was mine and which 4 were made by the kids? 😉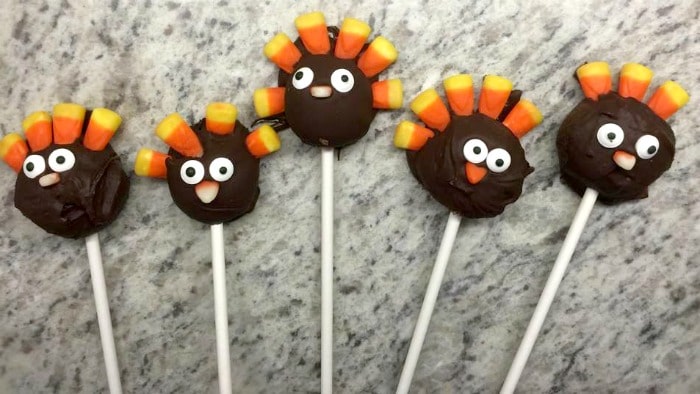 I'm ashamed to admit…mine is the wonky one on the left. Needless to say, I didn't win the contest. My oldest son did, his is in the center!! We had so much fun making these and what's even better, we made some great memories together too!! Second to making great memories, was eating these turkeys! If you've never had an OREO® cookie ball, you have been missing out! They're a must try!!