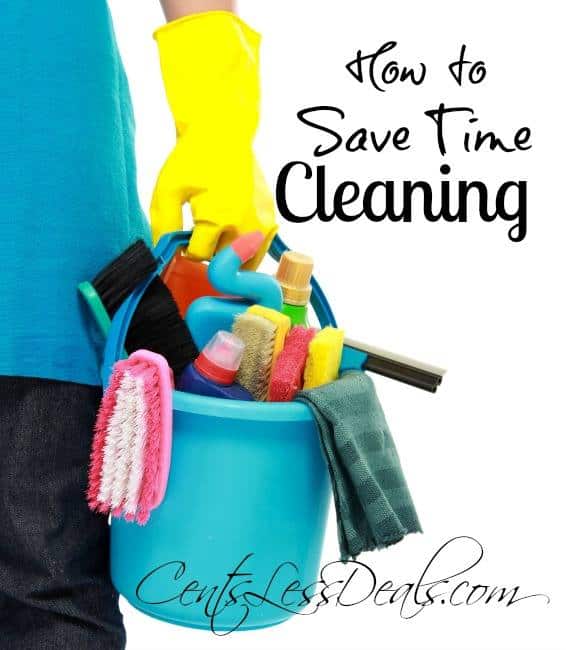 Save Time Cleaning
You can never have enough time with the kids and the hubby during the week. Between school, work, activities, and commuting, there's never enough time to clean, much less spend time with the family. So it makes sense to shave as much time off of cleaning as possible, to make the most of your week.
Pick a room and stay there. If you are cleaning the dining room, and you find something that belongs in the kitchen, set it aside! Leaving the area you are cleaning will distract you with other things that need to be cleaned in other places.
All in a bucket. Keep all of your cleaning supplies you will need for every room you are cleaning in one bucket or plastic tote. This will keep you from walking back and forth to the supply closet for more supplies!
Bye bye broom. Who needs a broom anymore? Most household vacuum cleaners have a bare floor setting, eliminating the need for sweeping. And you don't have to fight to scoop up that last little bit of dirt with the dustpan!
Re-assign chores. Have the kids and the hubby help; don't take it all on yourself!
Don't overuse cleaners. If you buy your cleaners from the store or make them yourself, be careful not to use too much. It will leave a dust-collecting film on all of the surfaces of your home.
Clean up while cooking. Waiting for noodles to boil? Instead of standing there playing watch pot, put the clean dishes away and start loading up the dirty ones. It will save you time in the long run.
Clean spills properly, immediately. Clean up after every spill properly when it happens. It will make cleaning so much easier later on and will help prevent bugs from finding food, too.
Clean as you go. When you get up from the living room to walk into the kitchen for a snack, bring that dirty bowl with you. Moving from the hallway into the kids' room, bring that errant toy laying on the carpet. If you declutter and clean as you move around your home, it will make end-of-the-week cleaning that much easier!
Sources:
https://freshome.com/2011/04/12/how-to-save-time-spring-cleaning-your-home/
https://www.bhg.com/homekeeping/house-cleaning/tips/speed-clean/#page=2
https://housekeeping.about.com/od/timesavingideas/tp/10-Ways-To-Prevent-The-Need-For-Deep-Cleaning.htm