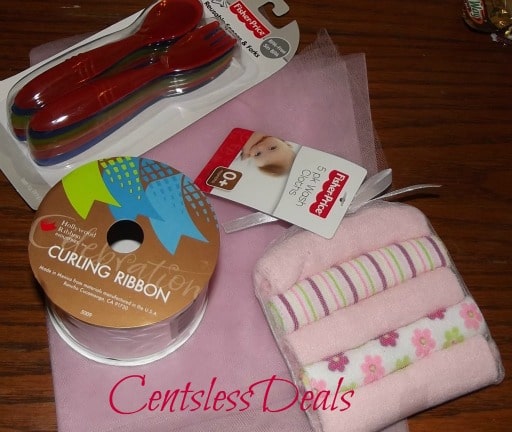 Similar to the Washcloth Lollipop you will need the same kind of materials:
You will need:
1 pk Baby Washcloths-$2.00 (Dollar General)
1 Roll Curling Ribbon-$1.00 (Dollar Tree)
1/2 yard Tulle-$0.50-$1.00 (Wal-mart)
3 clear rubberbands-Varies (Wal-mart )<–what you are looking for
Scissors
Total cost to make 1 Washcloth Candy: About $2.00
Step 1:
Unroll your washcloth and have it as seen below. You will then roll it "hot dog style"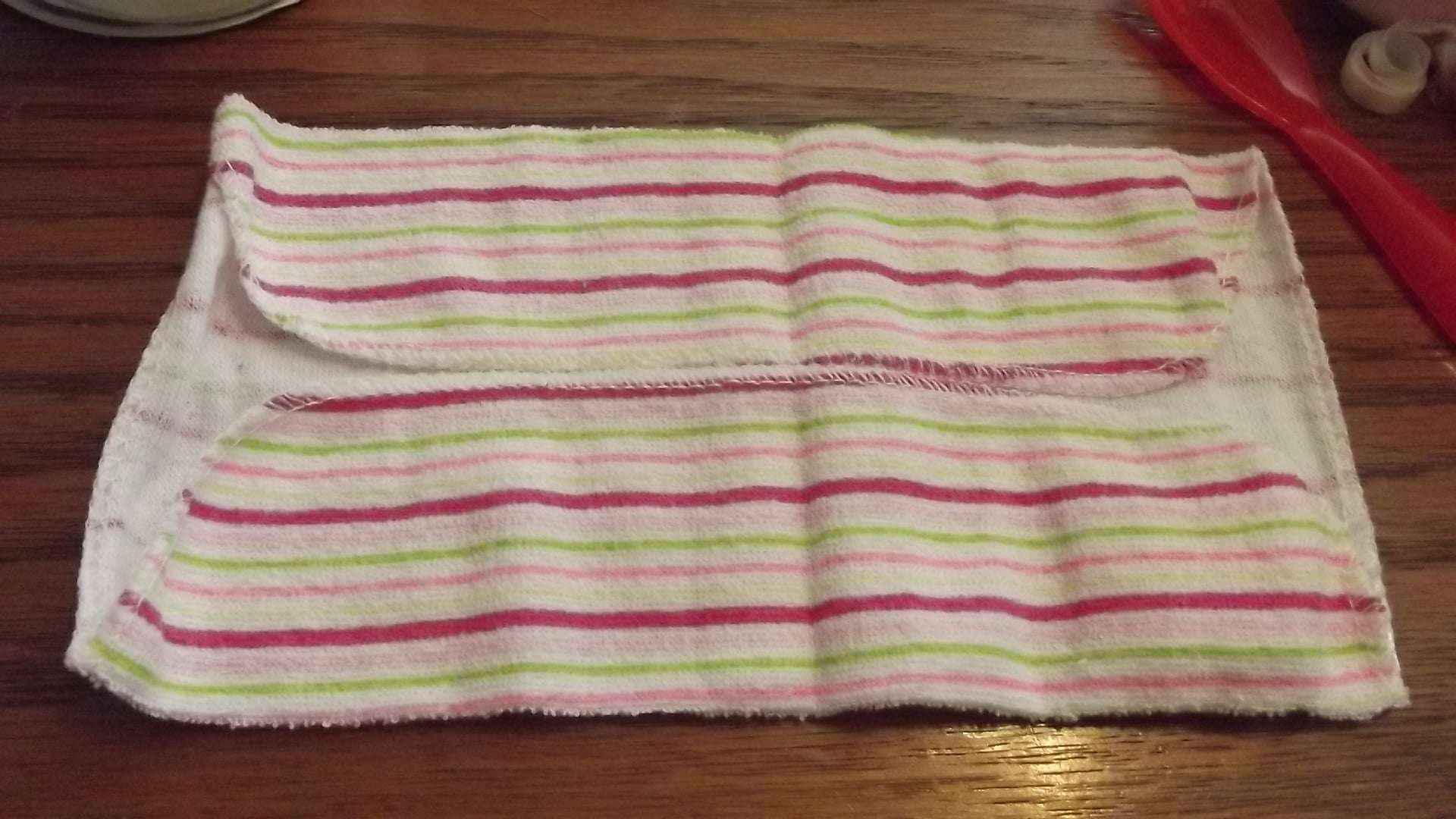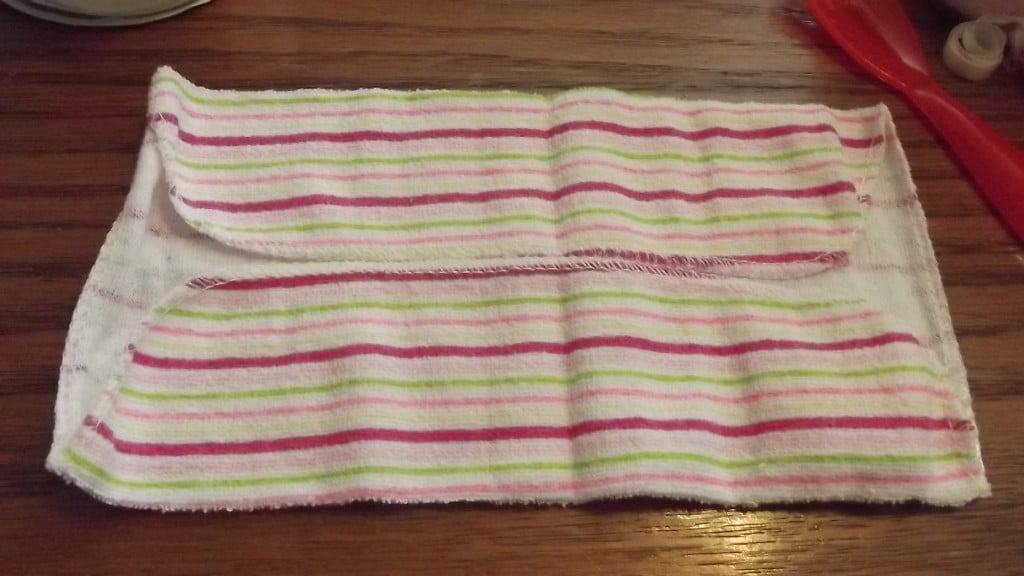 Then roll it hamburger style as seen below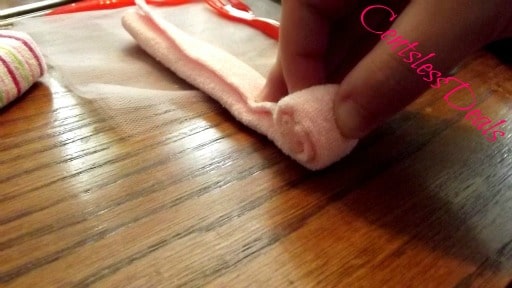 Step 2:
Place a clear rubberband over the rolled up washcloth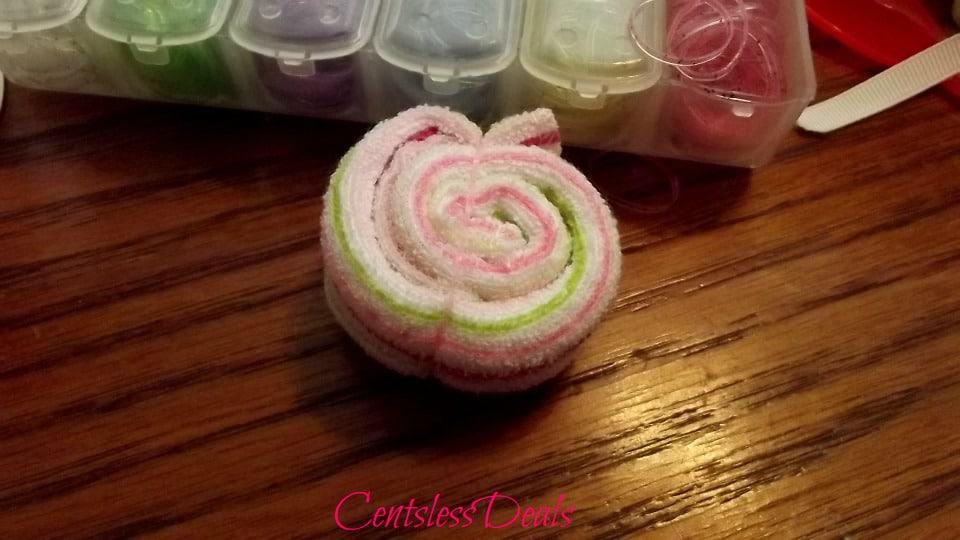 As you can see I didn't have any clear rubberbands but I did have the ones available at Wal-mart in the infant section for hair.
Step 3:
You then want to place the washcloth inside the tulle piece as shown, you want to roll it in it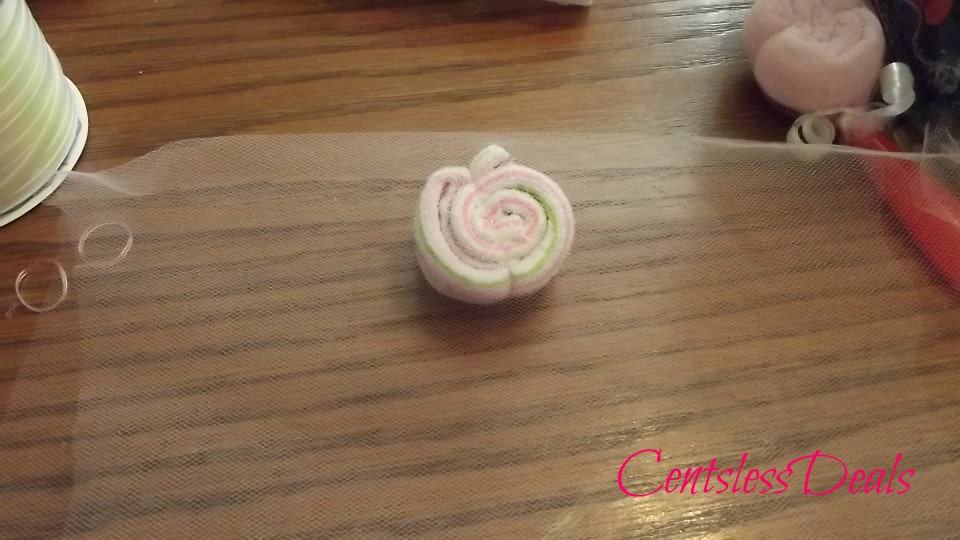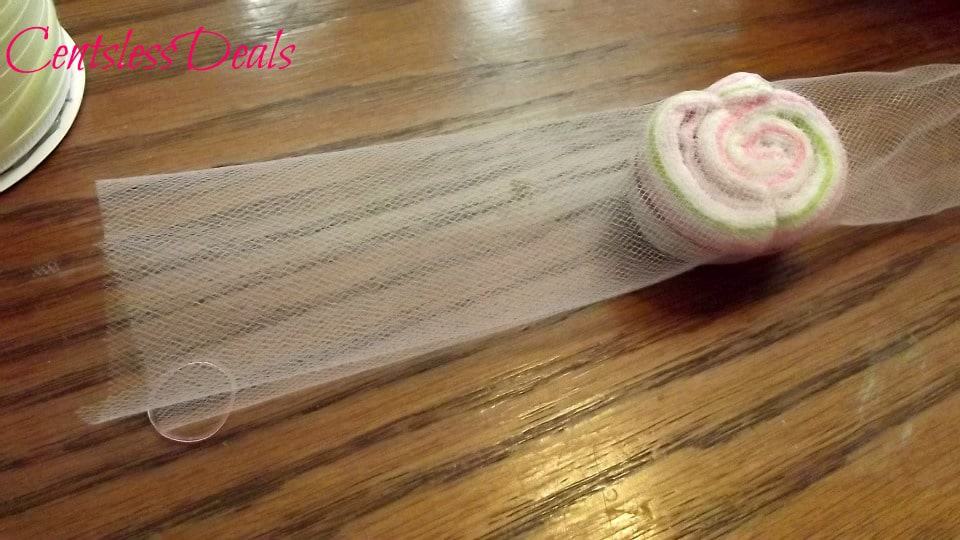 Step 4:
Use 1 clear rubberband on each end of the "tube" you created after rolling the washcloth in the tulle. You will want to twist the tulle while holding the washcloth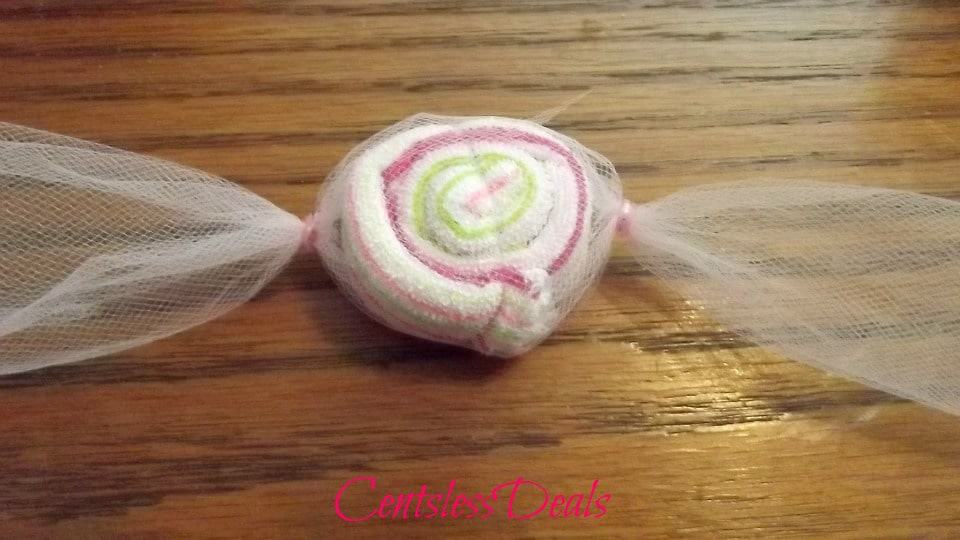 Add your curling ribbon on each end. trim and curl to your liking
You know have a homemade baby shower gift or add-on to a gift!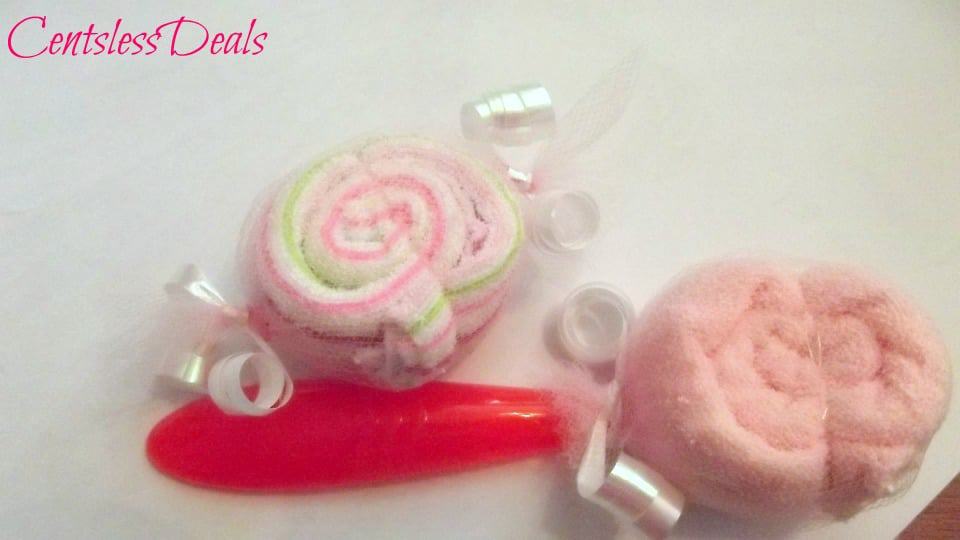 Check back for more Baby Shower Gift Ideas often!