This shop has been compensated by Collective Bias, Inc. and its advertiser. All opinions are mine alone. #ShareFunshine #CollectiveBias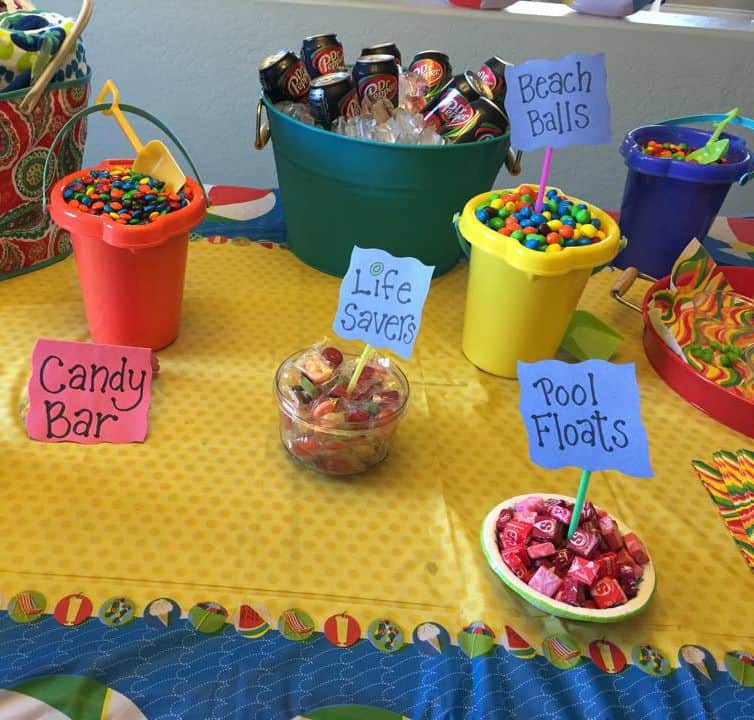 Have you ever wanted to throw the perfect summertime party but you just weren't sure where to start? I just had the most amazing pool party with my friends, and it was so much fun! Not only did we have fun, but so did our pets!! Step one in throwing an awesome party is finding a theme. Since it's summer and super hot here in Arizona, we had a pool party! We chose a pool and beach ball theme and went from there! I went to my local Walmart and found everything I needed at a really great price!
After finding everything I needed, it was time to get to work on the special details for the party!!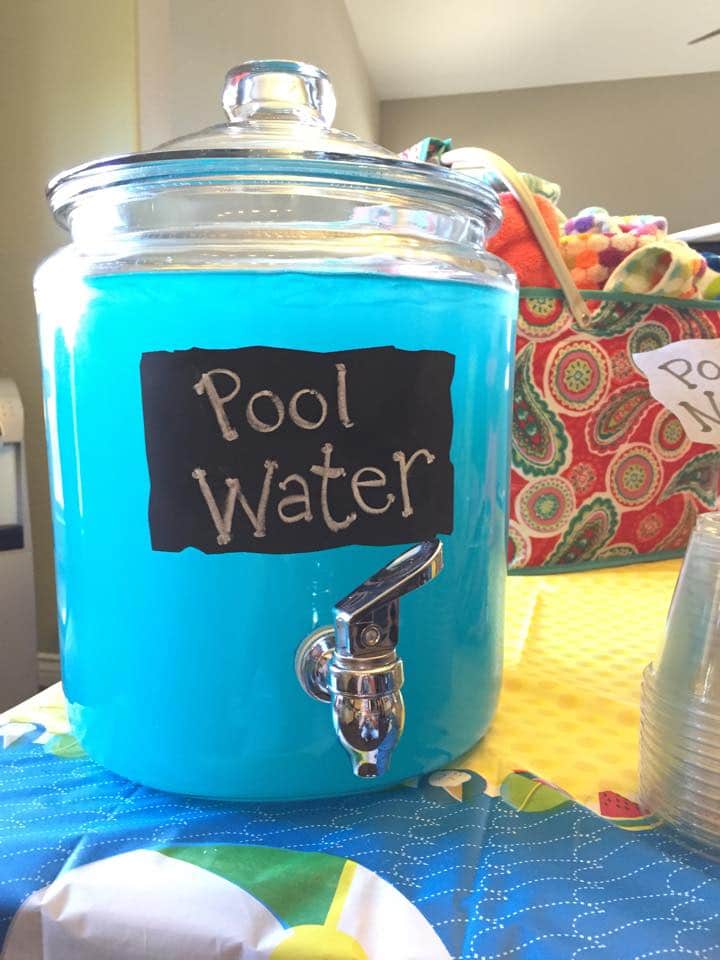 We started with thinking of every essential item for a pool party: towels, drinks, snacks (for us and our pets), and of course, pool floats! You can create "pool water" by adding any blue colored drink to a glass drink dispenser, and voila! Super easy decoration that every kid will love! Now don't forget having some cold drinks on ice as well…..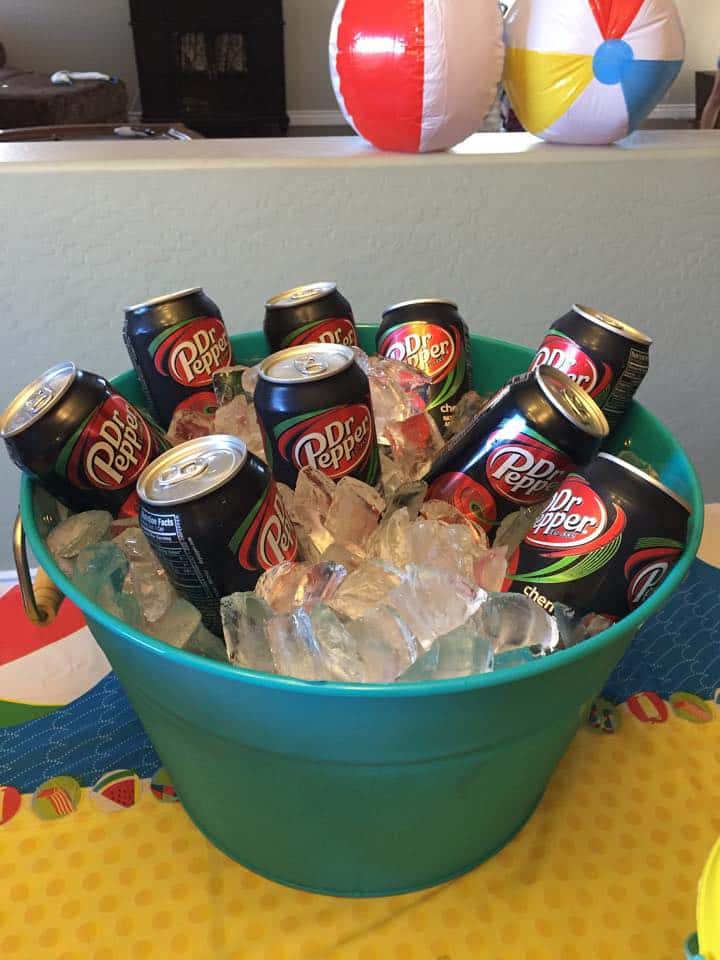 Who doesn't love an ice cold Dr Pepper® on a hot day? I chose Dr Pepper® Cherry because I love the little extra flavor it has added to it!
Next what you're going to need are some fun little ideas to make the snacks even more fun! So what I did was create a "candy bar"! It's fun because your guests can bag the up and you have a fun little gift to send them home with!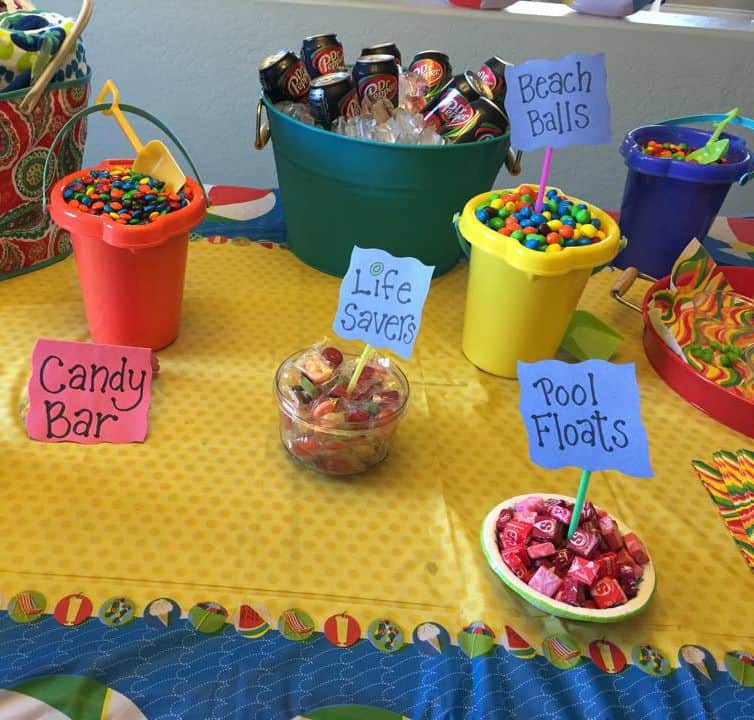 To set up our candy bar, I used M&M's® Peanut variety as our "beach balls", Starburst® candies as our "pool floats", and of course, what pool would be complete without LifeSavers®?! I also had M&M's® Plain and Skittles® in buckets to be enjoyed as well. (Those were in the blue and orange buckets without signs) Now, as a special little gift to my party guests, I also made a pretty little picnic basket with a brightly colored beach towel for each of them to choose their own and take home! They looked perfect on the table rolled up and placed into my picnic basket!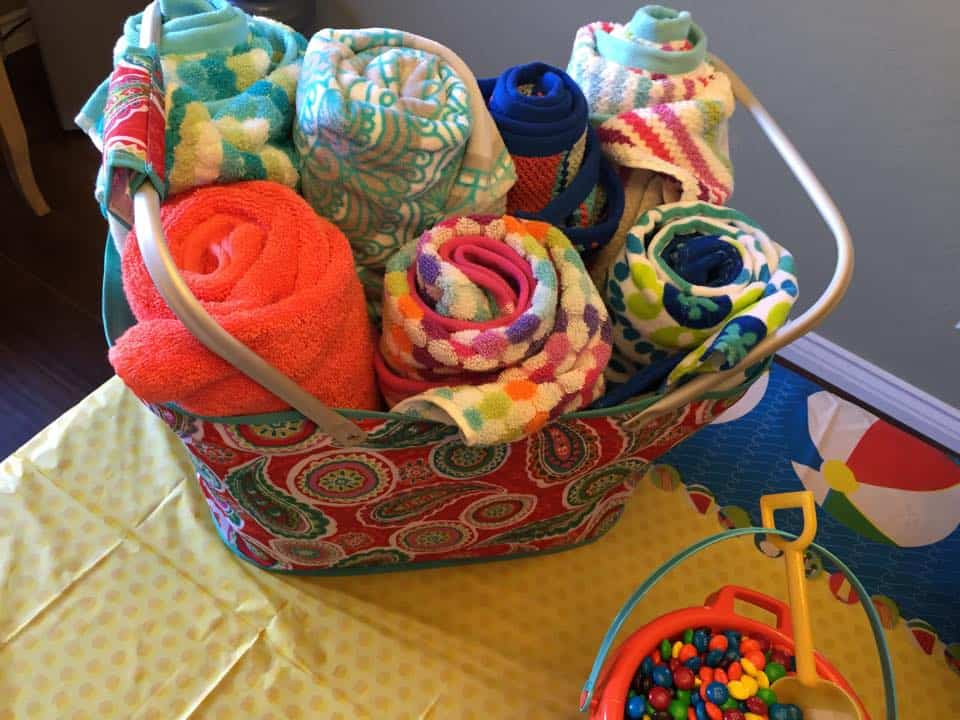 The real fun was in the pool of course!
My dogs LOVE the pool! And so do my friends and family! One really fun thing about my dogs is they love floating in the pool, so what would be more appropriate than giving them a treat, and ourselves one, in the pool?!
While my puppies enjoyed Pedigree Dentastix® in the pool, we decided to enjoy some floats of our own!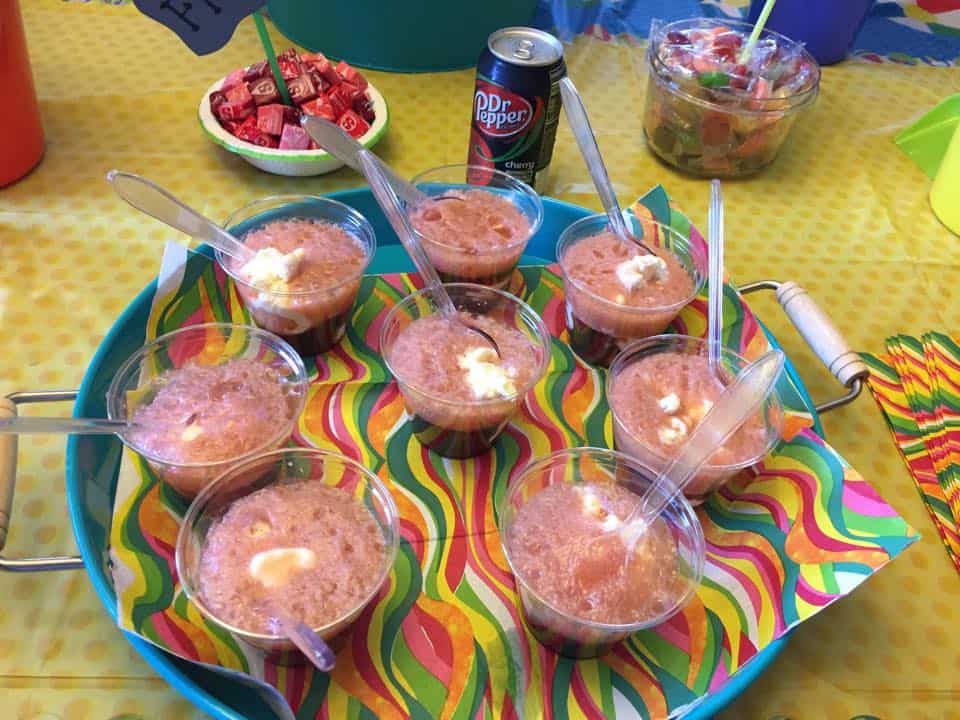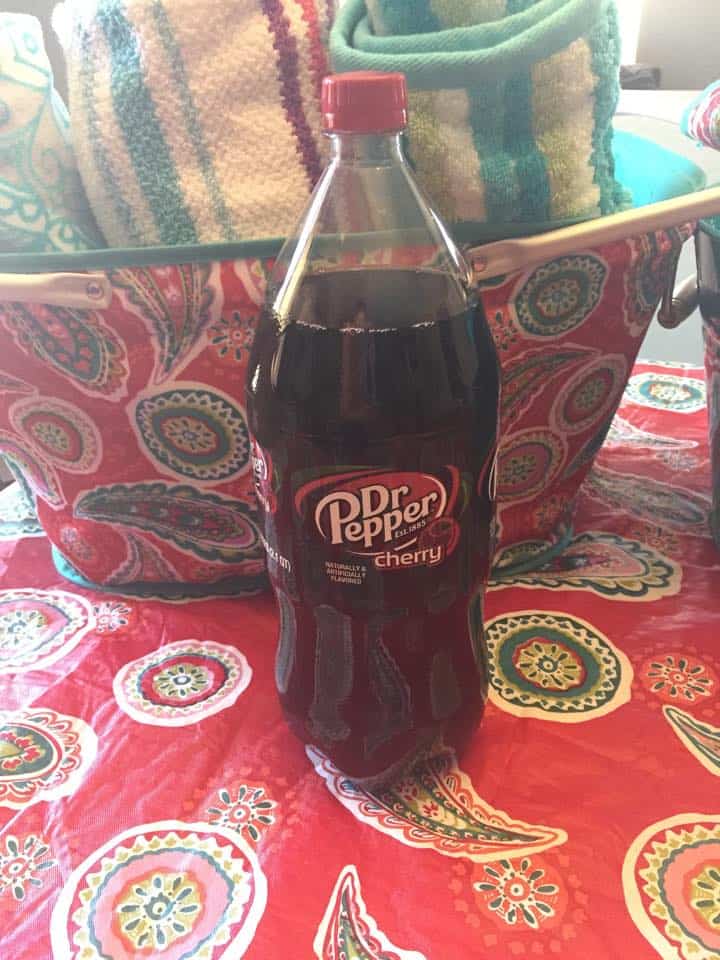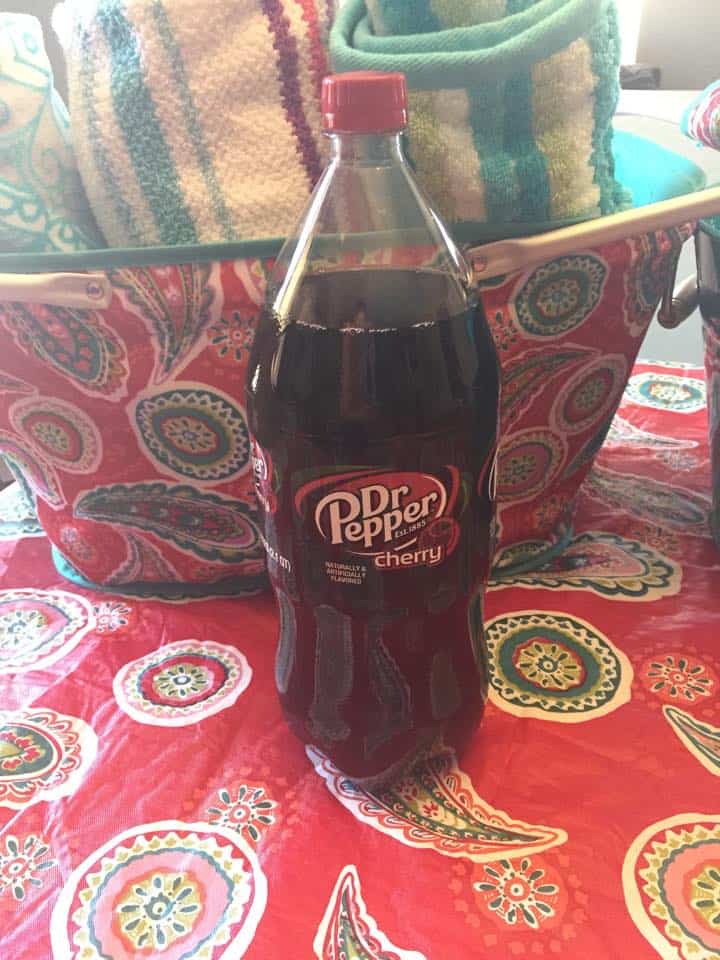 I made floats with vanilla ice cream and added in some soda from a 2 liter of Dr Pepper® Cherry for everyone and we all enjoyed them in the pool while the dogs enjoyed their treats too!
Now for our guests that couldn't enjoy ice cream because of being lactose intolerant, I also offered a really fun drink for them! I placed Skittles® into glasses and added lemonade. It quickly became a yummy flavored drink and it was a huge hit!!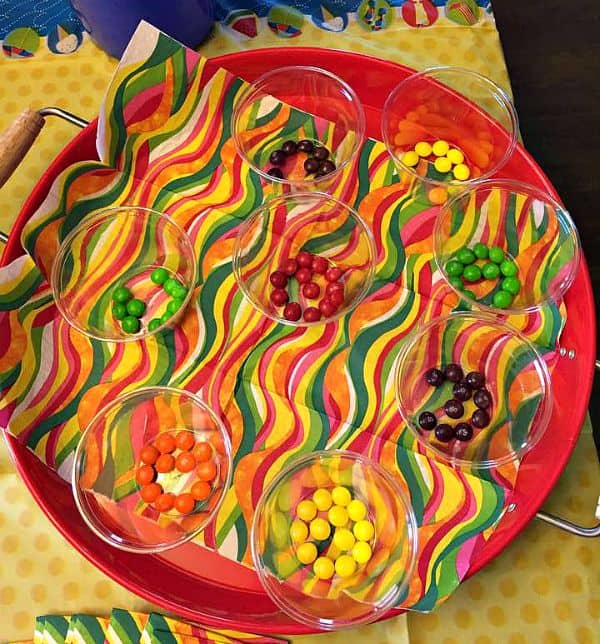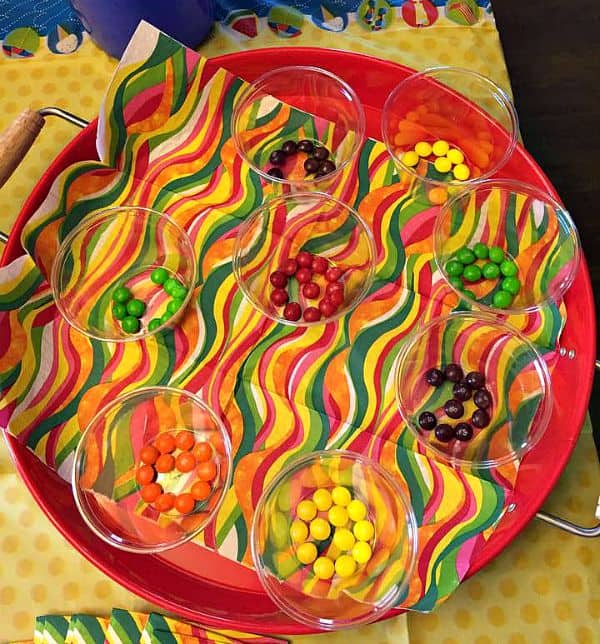 It was the perfect pool party!! It's quite easy to put together a crafty little table and fun little party gifts like I did! Remember to think outside the box, and get creative! You can take every day items and make them into a super fun partyscape too! My favorite was the candy bar and watching kids of all ages bag some up to take home!
Last but not least….my favorite part of the party…..
The SNICKERS® ice cream bars!! We had so much fun throwing this party with our friends and you can too!! If you want to create your own pool party themed party it takes just a few simple items. Some great snacks, construction paper, scissors, tape, buckets, beach balls, and I used bendy straws to attach our signs to so that we could put them at any angle we wanted to make it look fun! With just a little creativity and some awesome Mars® product, I threw the party of the year!!
For those of you concerned about the massive sugar consumption that may or may not have occurred during our party, we also had a bbq so sugar wasn't the only nutrition we received all day 😉
How did you make your summer fun?! I would love to hear about your favorite summer party or activity too!