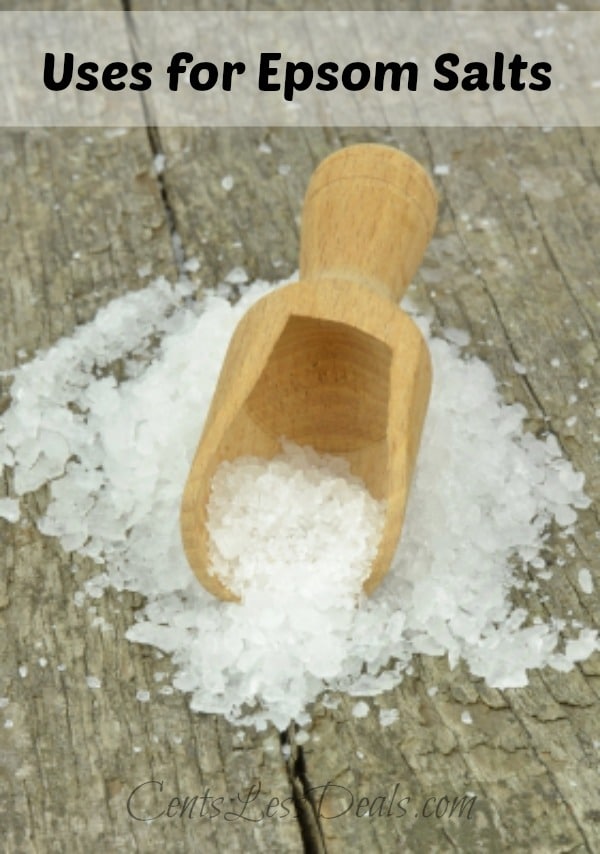 Household uses for Epsom Salts
When it's time for a relaxing bath, you probably grab for the epsom salts to add to your bath water. A good, long soak in hot water and epsom salts is a great stress reliever. However, they aren't just great in the bath tub! Epsom salts have tons of household uses you may never have thought of!
Chase off the Raccoons: Got pests in your trashcan, rooting around for food in the middle of the night? Get rid of them by sprinkling Epsom salts around and inside of your trash. The raccoons hate the taste and the smell, and will drive them away from last night's pizza leftovers in the garbage.
Remove the Buildup in your Hair: Hairspray residue weighing down your curls? Leftover mousse drying out your locks? Get rid of it with a wash made of lemon juice, epsom salts and water. Let the jug of rinse sit overnight, then rinse your hair with it the morning. Let the solution sit in your hair for a few minutes, the shampoo and condition as normal. No more build up!
No More Oily Hair: Add some epsom salts right to your bottle of oily hair shampoo and shake it around. The epsom salts will soak up the oil without leaving your hair dry or damaged. A great and simple fix!
Hair Volumizer: Add some coconut oil and epsom salts together in a saucepan and warm over medium heat until well blended. Add the mixture while still warm to your hair, starting at the roots, and let sit for about 20 minutes. The mix will amp up the volume of your do!
Green Your Lawn: Adding a little bit of epsom salts to your lawn while watering can help add some much needed minerals to your soil. It will make your lawn healthier and happier without expensive chemical fertilizers!
Get Rid of Blackheads: Mixing iodine, boiling water, and epsom salts together will blast those unruling blackheads and get your skin back to the smooth, clear look you've been dreaming of!
Sources:
http://www.rd.com/home/home-and-garden-uses-for-epsom-salt/
http://www.saltworks.us/salt_info/epsom-uses-benefits.asp
http://www.care2.com/greenliving/use-epsom-salts-13-wonderful-ways.html
image courtesy of FreeDigitalPhotos.net