blue puppy cake
This post may contain affiliate links. Please read my disclosure policy.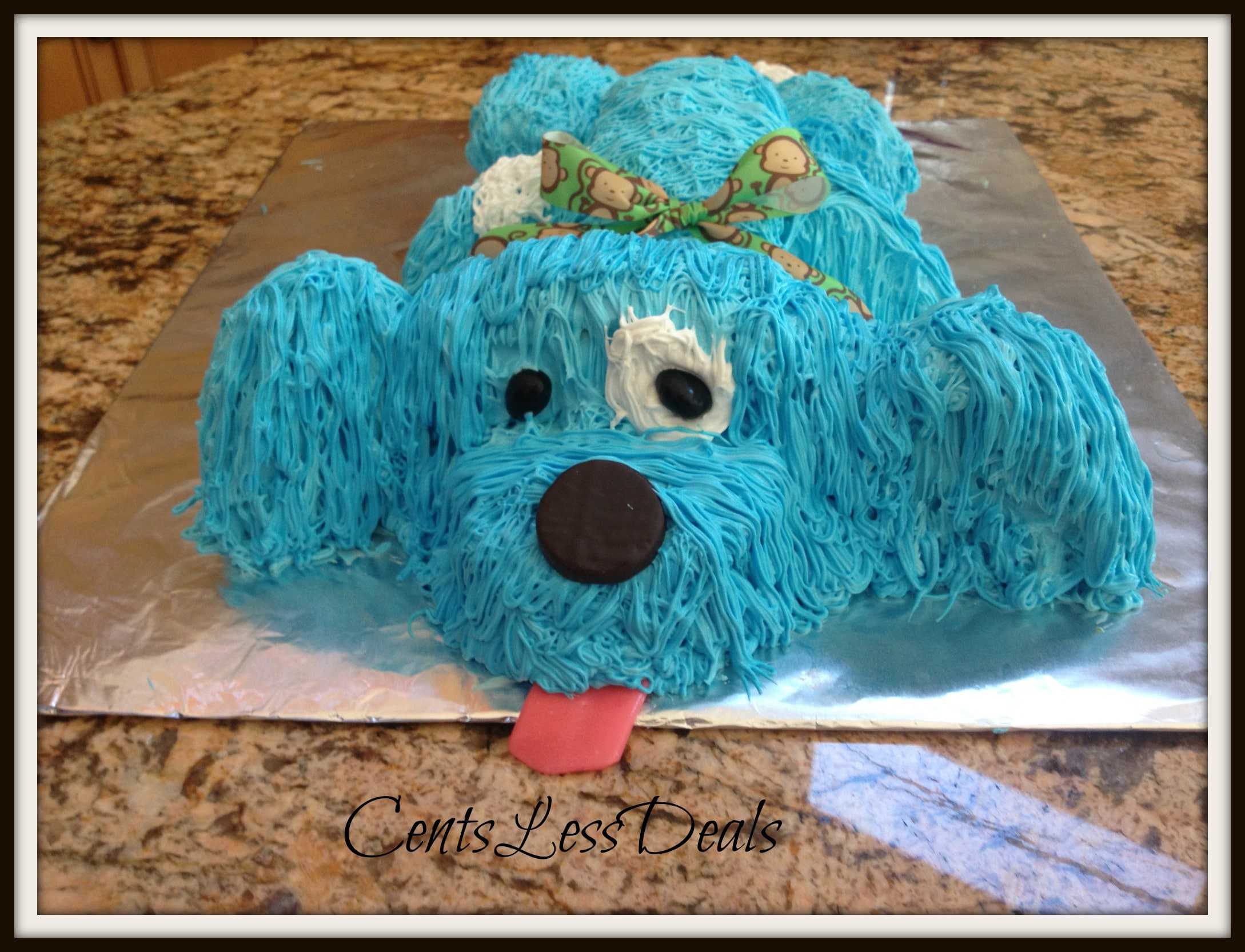 My son turned 8 yesterday and I really wanted to make him a special cake this year. He has a stuffed dog he calls "Fluffy" so I tried to find a dog cake recipe that I could adapt to look like his stuffed animal.
Ingredients:
3 cake mixes (and the ingredients needed to make them)

6 cans of frosting
mini york peppermint patty (nose)
black jelly beans (eyes)
I have never used any type of icing bags or tips before so I bought a few different items to try out, but finally got this look using the Wilton tip #233 grass tip and this Wilton cake decorator tool.  Thank goodness for that decorator tool, it saved my booty because the icinig bags are a MESS!!

MY LATEST VIDEOS
instructional photos soon to come! 
I am working on adding the instructional photos. But until they're added, here's what I did:
I baked three 9″ round cakes and then let them cool.
I cut one cake in half and then iced the two halves together to form the body.
I cut another cake in half and used one half for the head, (I "glued" it to the body with icing)
I took the remaining half of that cake and cut it into half and used those pieces for the back legs and glued them to the body with icing
Then I cut the final cake in half. I cut a rainbow shape part out and then trimmed that down to be the tail.
I took the piece left out of that portion and used it as the snout.
Then I took the other half, cut it into half, and used those as the ears.
Once you have the body kind of "glued" together, cover the body with frosting as kind of the base and then get to work with that awesome Winston icing tool!!
I practiced on the back of the body first, so that was a little strange looking, but I feel like practice makes perfect and I did a better job once I moved towards the face 😉
Here are a few different angles of the dog, you'll see what I'm talking about: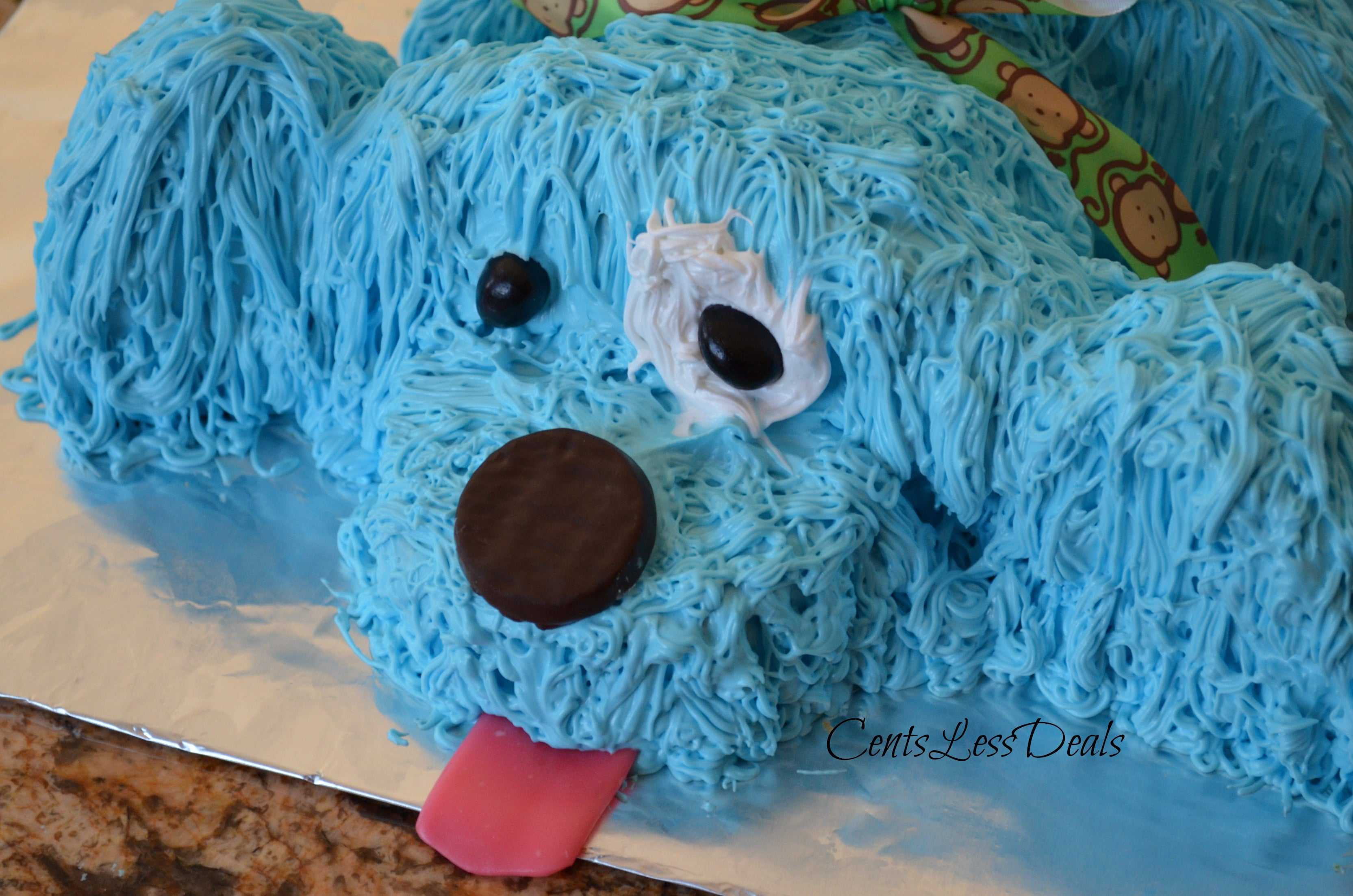 Here's the view that shows you how I got better with time towards the front of the puppy 😉