Mashed potatoes are pretty much the perfect side dish! We love them on their own with butter or filled with gravy (who doesn't love a little well in your mashed potatoes filled with gravy)!
Here's the thing about mashed potatoes, I find them to be a lot of work and between peeling potatoes, boiling, draining and mashing they take a long time. Somehow this simple side produces a lot of dirty dishes too meaning we really don't get to enjoy them as often as we'd like. I've partnered with Bob Evans to bring you this easy dinner solution!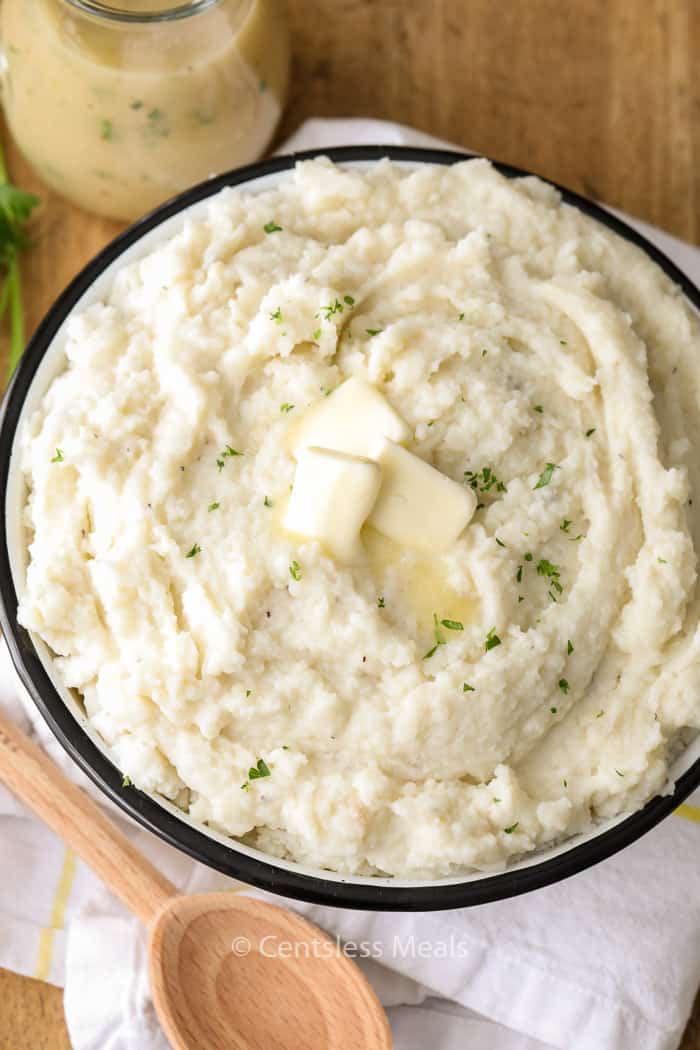 Now that fall is here and we're back to school, we need weeknight meals that are super quick and easy. I'm talking under 30 minutes from start to finish.
During the week, even though time is short, I always love to take the time to have dinner together. This is one of the places my family has always reconnected, chatted about our day and it's just our family time.
We love Bob Evans side dishes because that means we can quickly serve and entire meal in minutes (and their mashed potatoes are creamy and buttery just like homemade). I simply cook up an easy protein (like Honey Garlic Roasted Pork Tenderloin which can be ready in about 30 minutes or even have some Crockpot Pulled Pork on the go for when we get home). In a pinch, I'll grab a rotisserie chicken too!
Add in a fresh salad and a side of veggies like Oven Roasted Asparagus and voila! Dinner in minutes!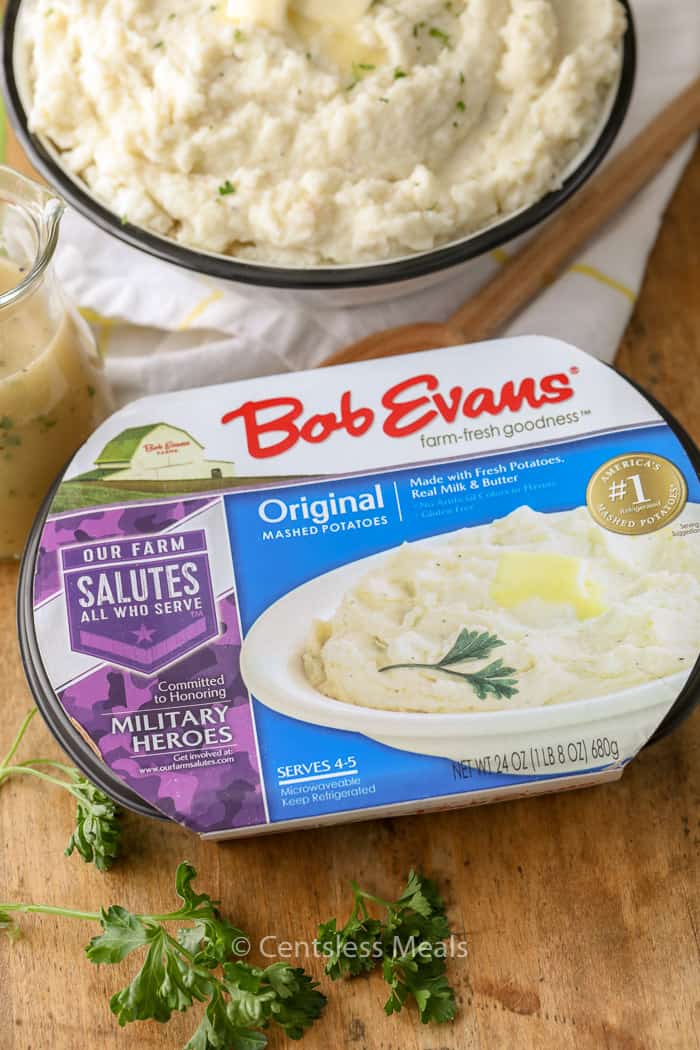 The Bob Evans mashed potatoes are SO good your family won't even know they're not made from scratch (and don't worry, your secret is safe with us)!
Bob Evans has lots of other great sides that will make every weeknight meal a breeze from Macaroni and Cheese and scalloped potatoes to hash browns.