DIY Teenage Mutant Ninja Turtles ornaments
This post may contain affiliate links. Please read my disclosure policy.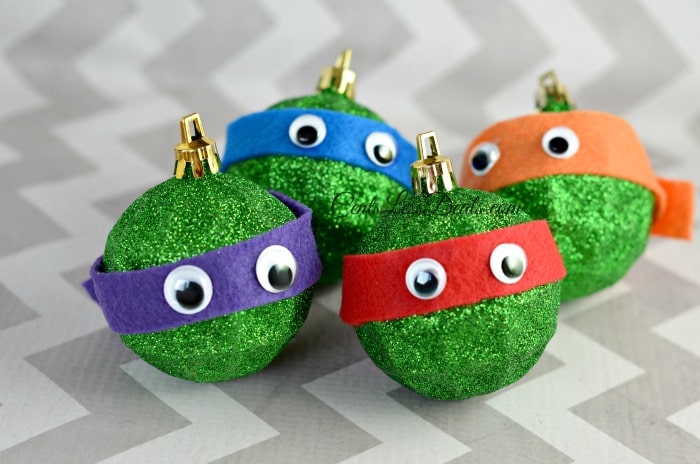 Like this article? Pin it to save it by clicking the photo above! 
Be sure to follow CentsLessDeals on Pinterest and check out our other household tips and fun uses for household items while you're here!
I don't know about the kids in your house, but my boys LOVE Teenage Mutant Ninja Turtles!! Even my hubby is a huge TMNT fan! So of course, it's only natural that we would have TMNT on our Christmas tree, as well as everywhere else in the house 🙂 These are so easy to make that you can just buy the supplies and let the kids (or hubby) do all the work! The supplies are minimal and so is the effort involved!!
Here's what you'll need to make these:
Here's how to make them:
cut 1/2″ strips of the felt to make the face mask
glue onto the ornament in both the front and back
glue the eyes onto the mask about 1/4″ apart
That's it!! Soooo easy right?! And totes adorbs as my tween daughter would say 😉
Don't forget to pin this tutorial so you don't lose it!!