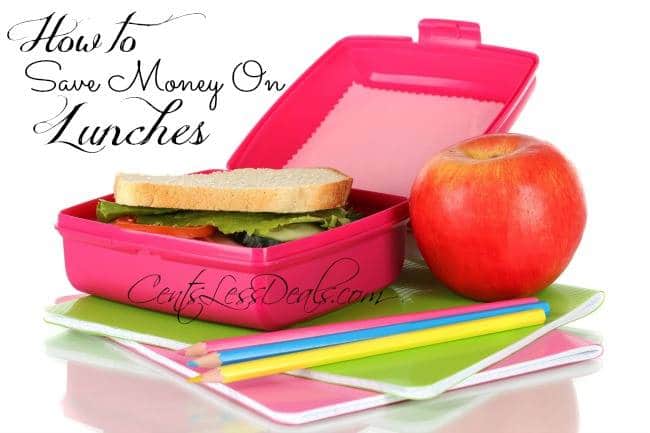 Save Time and Money On Lunches
School lunches get more and more expensive every year. With the family budgets growing smaller and smaller each year, lunches get harder and harder to pay for. But never fear: moving away from school lunches and bagging your own can save you hundreds of dollars this year!
Have a selection of reusable lunch containers. We create a lot of waste with plastic and paper bags. Instead of wasting money on disposable lunch bags, just buy your kids some great plastic bento boxes or bags. Just throw them in the dishwasher and reuse them throughout the year. Just make sure your containers have separate slots for different foods, so that you won't need plastic bags to keep them from mixing together.
Use a thermos to pack leftovers. My kids' favorite foods are perfect items to throw into a thermos! You can put spaghetti, mac 'n cheese, spaghettios, anything they would like to eat for lunch when they are home. A friend of mine recommends filling the thermos with hot water in the morning while you are preparing the rest of the lunch. Dump out the hot water and add your warmed up food to the thermos and make sure the lid goes on tight. At lunchtime your child's lunch will still be warm and it will save you so much money!!! You can find a wide variety of thermoses on for a great price here.
Pack the same thing for everyone. Instead of having a huge selection of snacks and sandwiches for everyone on the list, try to serve the same thing to everyone you have to pack a lunch for (hubby included!). This will save money and time!
A little extra dinner. If you are already spending time in the kitchen cooking dinner, cook lunch for the next day as well! It will save you loads of time in the AM, while still giving your kids a healthy, cheap meal. If you're planning on making some delicious Ranch Macaroni Salad (link) for dinner, why not cook some extra noodles, and make everyone Classic Macaroni Salad (link) for lunch? If you are already cooking chicken, it doesn't cost much or take too much time to throw in some extra; make chicken salad or chicken sandwiches for the next day.
Prepare large salads. You can make lots of things in bulk for lunches throughout the week, such as pasta salad, egg salad, tuna salad, even cold taco salad! These make for great lunches at cheap prices!
Buy lunch fixings in bulk and learn to freeze. Does Costco have giant blocks of cheese on sale? Buy it! Freeze half and cube the rest for cheese-and-cracker lunches. Oranges super cheap this week? Buy a lot! You can freeze them as well, saving money in the long run.
Dips for the win. Try including a dip of some kind in your kids lunches, then surround the dip with pretzels, chips, crackers, apple wedges, and anything they can dunk. Makes for quick and easy lunches that the kids will love!
Sources:
https://www.cozi.com/live-simply/time-saving-tips-school-morning-routine
https://spending-saving.helium.com/how-to/11681-how-to-save-money-on-school-lunches