How to make Ivory soap clouds
This post may contain affiliate links. Please read my disclosure policy.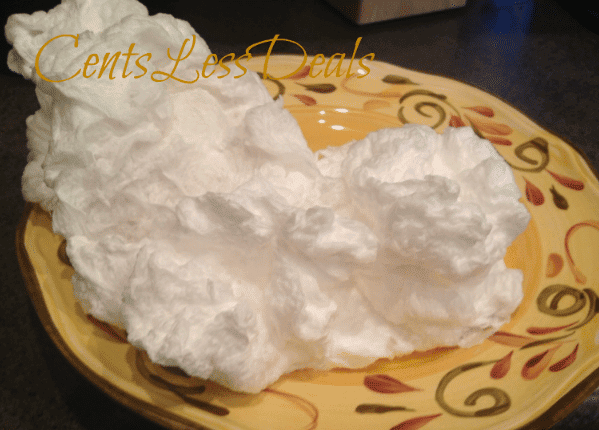 Can you believe this white, cloud looking substance started out as a bar of Ivory soap?!  Want to make one of your own? (I know, that's a silly question, of course you do!)
Here's how to make your own Ivory soap cloud:
1. Put 1/2 or 1/4 bar of Ivory soap on a plate (don't be stupid like me, use a paper plate for easy cleanup. You'll thank me for that tip)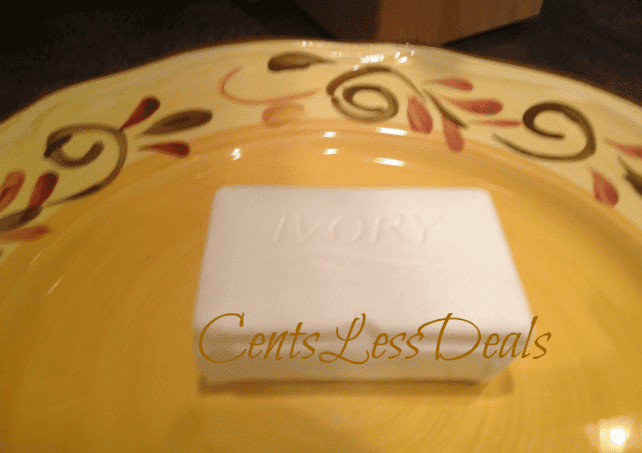 2. Turn the microwave on any amount of time you want (I put mine on for 3 minutes and really only used a minute or so)
3. Watch the magic happen 🙂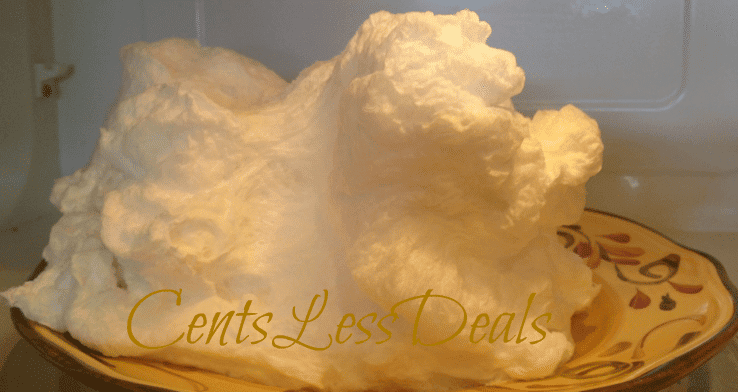 That is a picture after about a minute, but when you open the microwave beware, it will start to deflate quickly (again, don't be stupid like me and try and grab a handful of it to see what it feels like. It feels like a burn… not cool)
Here is my finished product (after deflating a bit):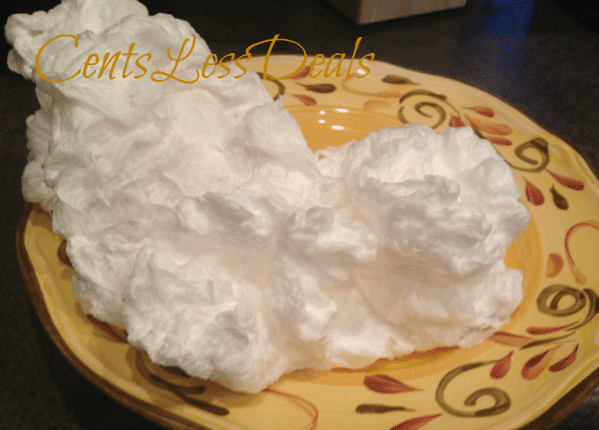 A CentsLess Deals reader, Lena, told me about this. She said the kids can crumble it up into soap flakes. I bet this is a really awesome way to get small pieces of the soap if you're one that makes your own laundry soap 😉
This would make a wonderful little science experiment with the kids too!!!
Don't forget to use the "Pin it" button above if you liked this!