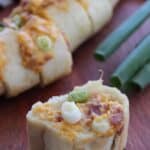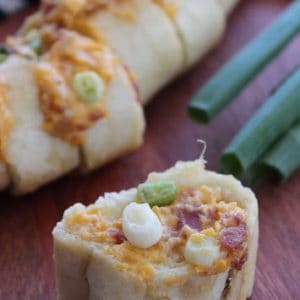 Garlic Bacon Cheddar Loaf recipe
Preheat oven to 350.

Cut bread into 1" slices, but DO NOT cut all the way through the bottom.

Combine all other ingredients and mix until blended.

Spread this mixture between the partially cut slices of bread.

Wrap loaf in foil and bake 10-15 minutes until cheese is melted.