Like to bake? Then you're going to LOVE this to hear about this offer! Right now, you can score a Great American Home Baking Deluxe Welcome Package for FREE! All you need to do is pay a low shipping cost of $4.95!
Wanna know what you'll get for $4.95?!
36 Recipe Cards that feature quick and easy, 3-6 step recipes
3-Ring Binder to hold them all in
10 "Quick-Find" Dividers
9″ Porcelain Pie Dish
All together, that is an $82 value for just $4.95! This is a limited time offer, so head if you want it, I would head over now to get it!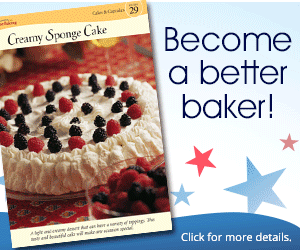 This is a "club", so every 3 weeks you will receive similar items in the mail unless you cancel. If you want to cancel, there will be a phone number that you can call to do so on the order slip that you receive with your order.